Celebrating the Dedication Of Our Staff
Posted by Birdston Care Home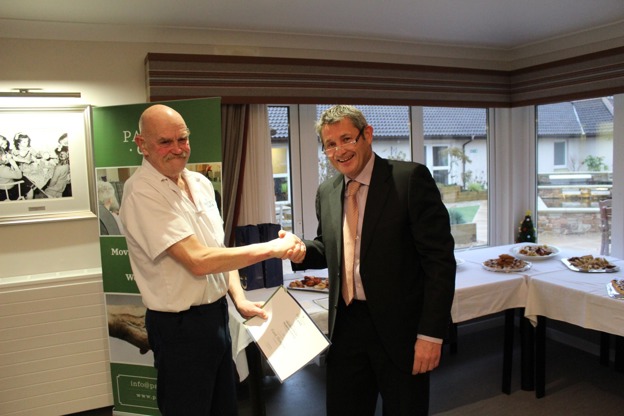 Pacific Care honoured multiple staff for 10 to 20 years of employment. The staff work in a variety of roles such as practice development co-ordinator to kitchen assistant.
To celebrate the occasion, an event was held at Birdston Care Home. The staff were welcomed by Managing Director Brendan Brawley who gave a short speech thanking everyone for their dedication throughout the years. This was followed by presenting certificates and a bottle of prosecco to each recipient.
For Frank Thompson the event was particularly memorable. Frank retired from his post as a dedicated kitchen assistant at Birdston Care Home after 21 years.
Frank achieved so much that Clinical Director Janice Allan created an entire poem about Franks time spent with Pacific Care followed by a big hug.

A snippet of Janice's poem read
'When I needed a strong man to move a couch,
Frank didn't hide and slouch.
He is a true gentleman through and through,
and has always stood up when there is a job to do,
a fine man with muscles to boot,
and in his whites, he did look cute!'
A buffet of delicious food was prepared by Chef Aiden at Birdston Care Home which included plenty of homemade treats for everyone to enjoy such as chicken goujons, mini toad in the holes and eclairs.
Brendan Brawley, Managing Director at Pacific Care said: "I am here today to congratulate some members of staff who have been on the journey with us here at Pacific Care so far. I'd like to thank Frank for many years of service and I wish you good health and a very happy retirement."
Congratulations to the following staff for your dedication throughout the years.
James Morrison – 20 Years' Service
Janice Cairney – 10 Years' Service
Marie Galligan – 10 Years' Service
Frank Thompson – 20 Years' Service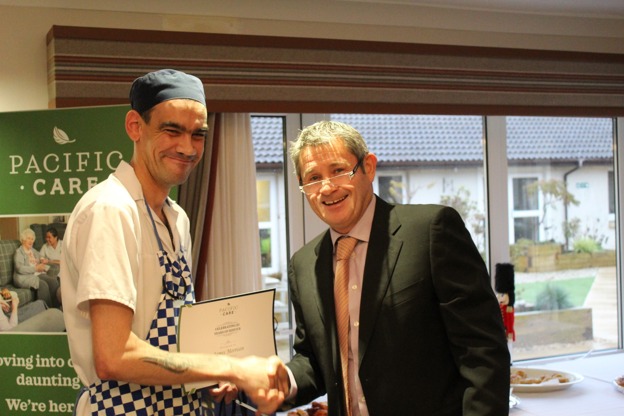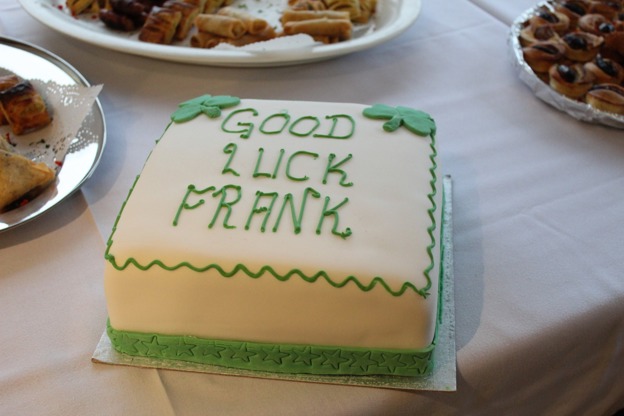 Comments