Walk On The Wild Side
Posted by Stanely Park Care Home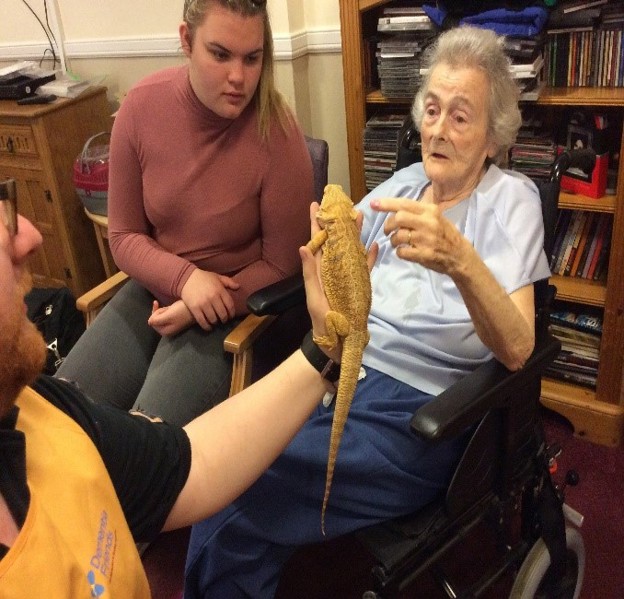 Stanely Park Care Home took part in an exotic adventure today as they received a visit from Zoo Lab, an animal handling company who aim to bring people closer to nature, and stimulate an interest in science, nature and learning.
There were many interesting animals available to hold and look at, such as a snake, bearded dragon, rats, spiders, a little tortoise and lots of other creepy crawlies.
Residents learned that the snake was not cold and slimy and could not believe how tame the bearded dragon was. The most popular visitor was the rat, which everyone loved to pet its soft fur.
Zoo Lab then gave an educational lecture on the animals, which included their names, ages and where they all came from. The experience was well received by both residents and staff. Keen exotic animal breeder and Stanely Park Care Home Chef Karen came in for a cuddle with the snake and the bearded dragon.
Home Manager, Sue Kedley said, "The interaction between the residents and the animals was a great experience for everyone involved."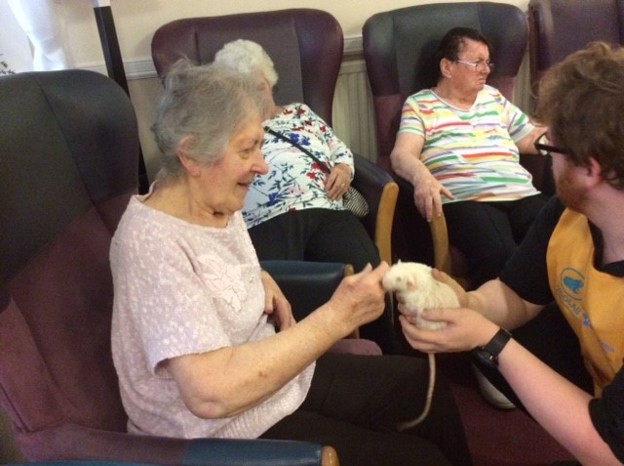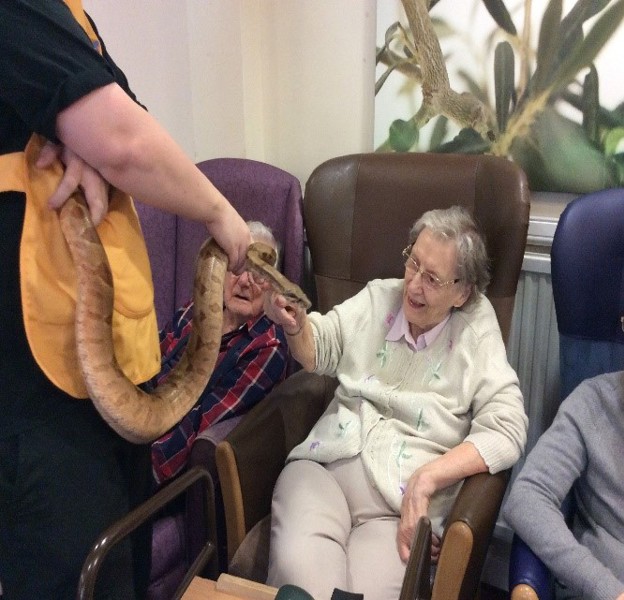 Comments