Music To My Ears
Posted by Lillyburn Care Home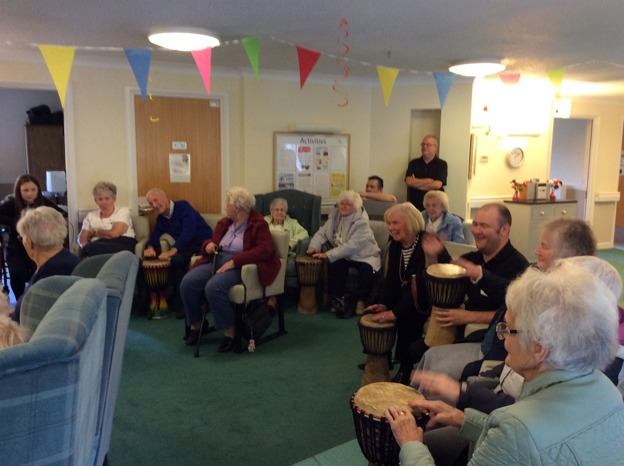 Make Music is a celebration of music around the world. Launched in 1982 in France as the Fête de la Musique, it is now held on the same day in more than 800 cities in 120 countries.
Completely different from a typical music festival, Make Music is open to anyone who wants to take part. Every kind of musician — young and old, amateur and professional, share their music with friends, neighbours, and strangers. 
To mark this special day, Lillyburn Care Home held their own celebrations in the company of Chief Suleman Chebe, who entertained with his wonderful African drumming and storytelling. Service users from Birdston Day Care also joined and everyone got the chance to bang on a Jambe Drum and sing along to various songs. Chef Matthew provided a selection of musical themed biscuits and cakes for everyone to enjoy after their fun filled afternoon of music and laughter.
Dot and Annie mentioned that they had fun using the djembe drums. We would like to say thank you to Chief Suleman Chebe for the wonderful entertainment and Chef Matthew and his team for the delicious cakes.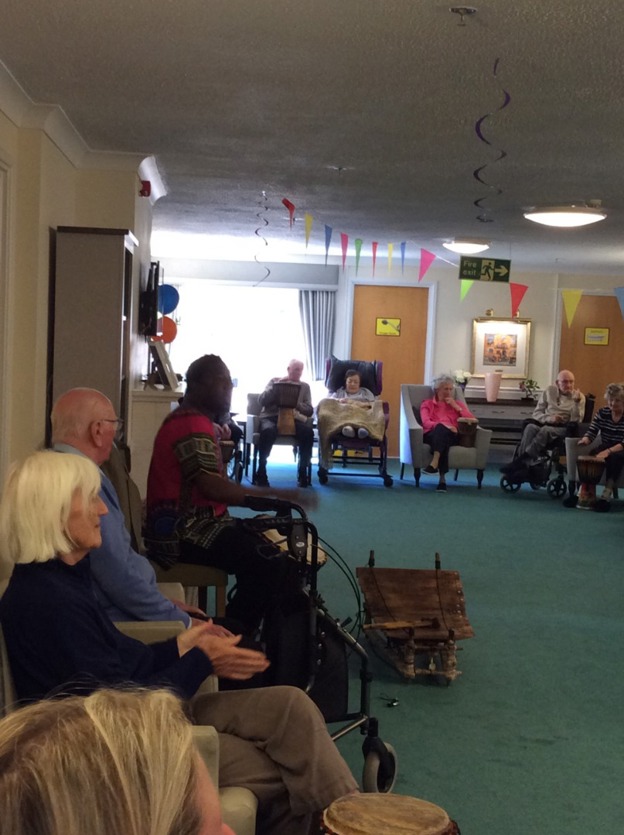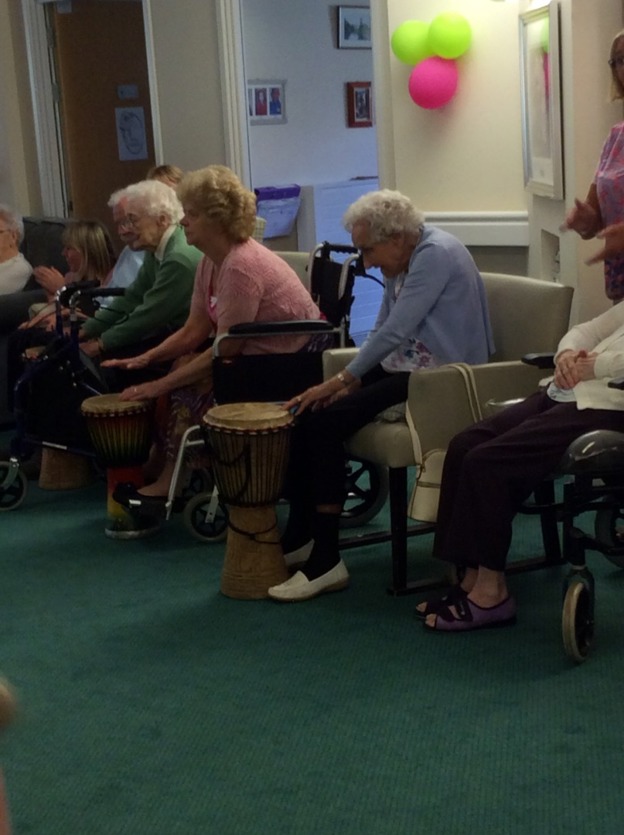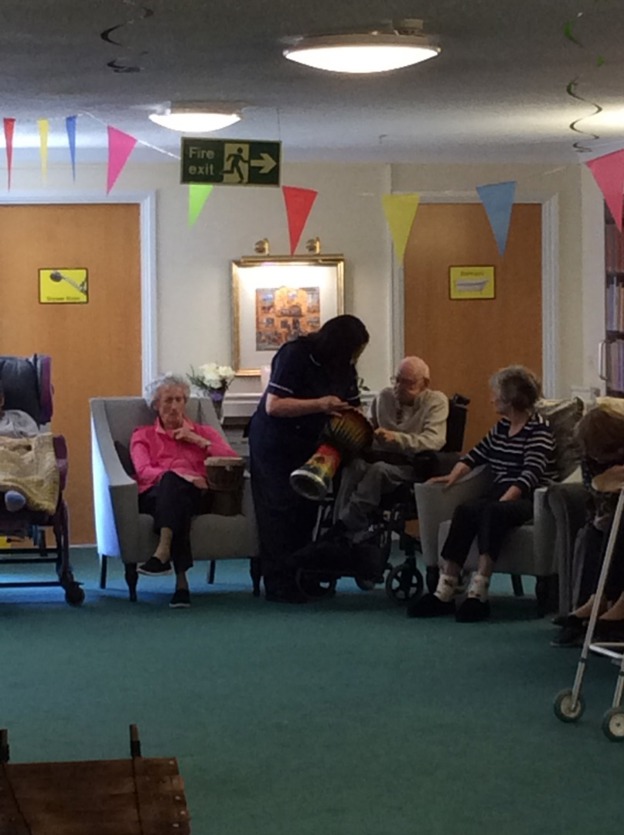 Comments