School Praised for Raising Awareness of Nutrition & Hydration
Posted by Lillyburn Care Home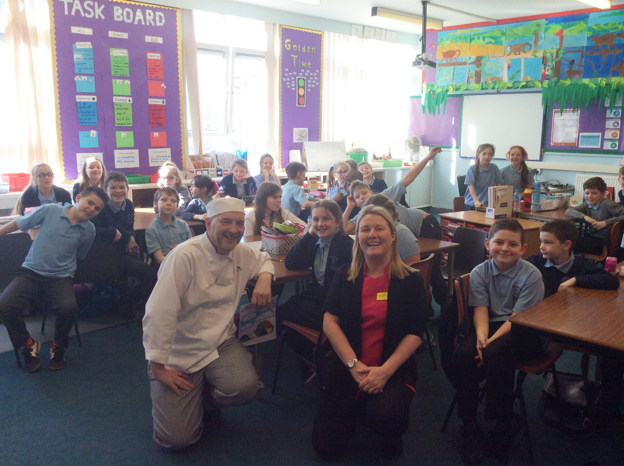 Lillyburn staff visited Craighead School today to meet with the P6 class and present prizes for the Nutrition and Hydration poster competition.
The class had worked extremely hard on the posters and there were plenty of catchy slogans such as – 'Eat a healthy diet and you won't go on a riot.' Prizes were given for the best three posters and everyone received some mini-chocolate eggs to enjoy at Easter time. 
The children enjoyed discussing with the Head Chef and Activity Co-ordinator how much they enjoyed creating the posters and what they felt they had learned from this exercise. 
Some of the children were also happy to report they had relatives who worked in the various departments at Lillyburn.
The class teacher commented "This was a great way of encouraging the children to really think about healthy living and to have fun at the same time".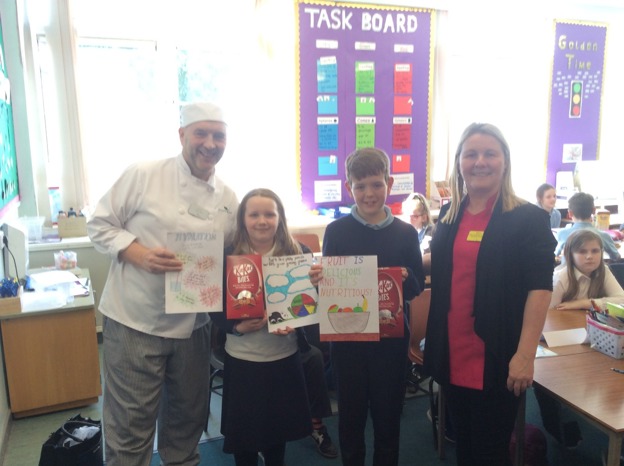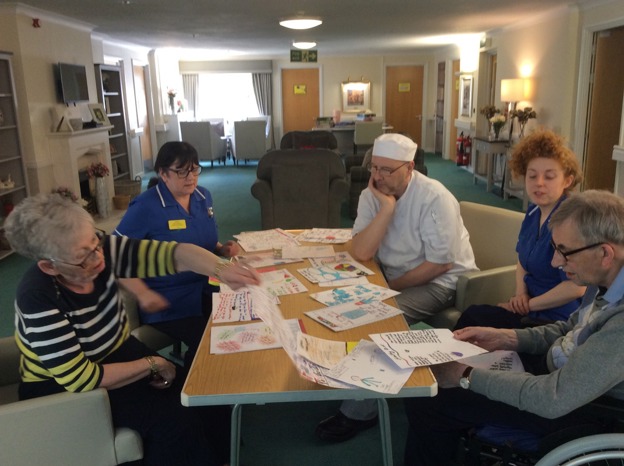 Comments