Lillyburn Ladies Trip to the Garden Centre
Posted by Lillyburn Care Home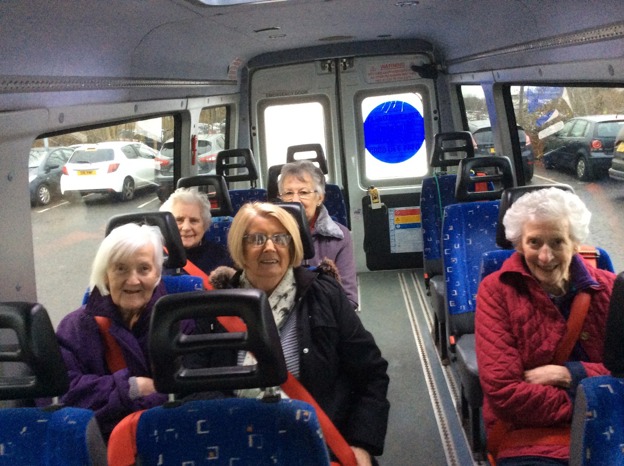 Refreshments and shopping were top of the agenda for Lillyburn's ladies today, as they took the scenic route to Caulder's Garden Centre.
Caulder's is well known for its home baking, as well as its gift shop and garden section and is much loved by residents for their afternoon tea and the chance to browse. The ladies took a stroll and admired some of the beautiful garden decorations on display. The gift shop had lots of Spring and Easter treats on offer, including candles, ornaments and cards.
Afterwards, everyone headed to the café where chocolate and vanilla marble sponge cake was served with tea. Anna commented that the chocolate cake was just what she needed after polishing it all off!
Comments