Irish Entertainment to Celebrate St Patrick's Day
Posted by Lillyburn Care Home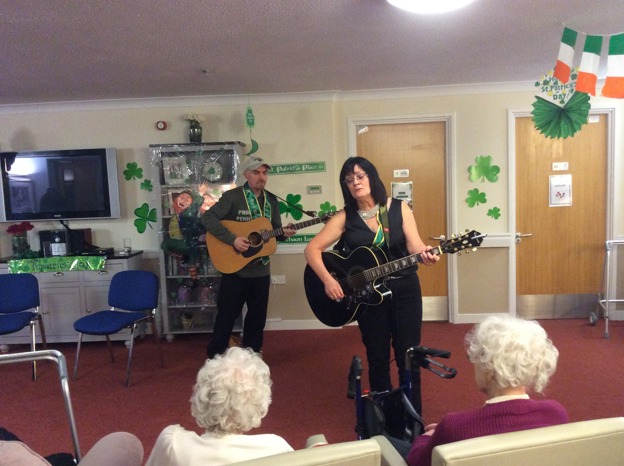 As part of their St Patrick's Day celebrations, Lillyburn Care Home invited Music in Hospitals to entertain the residents. Singers, Ciaran and Mary sang a beautiful collection of Celtic, folk and traditional Irish songs which had everyone singing-along and tapping their feet.
St. Patrick's Day is now celebrated by many people throughout the world, Irish and non-Irish alike, with food, drink and all things green.
Mary and Jean both said they had a grand time and agreed it was a lovely way to celebrate St Patrick's day.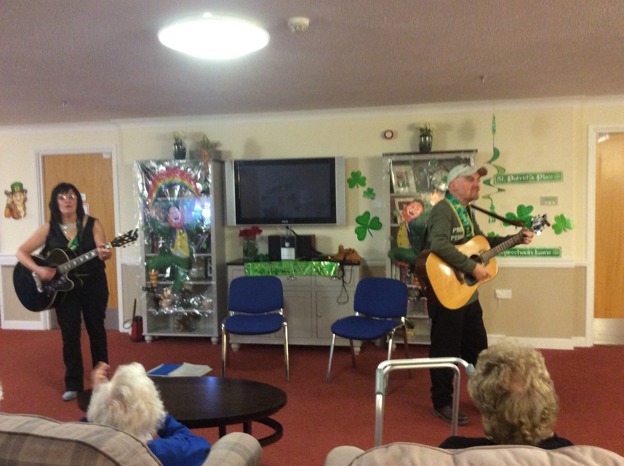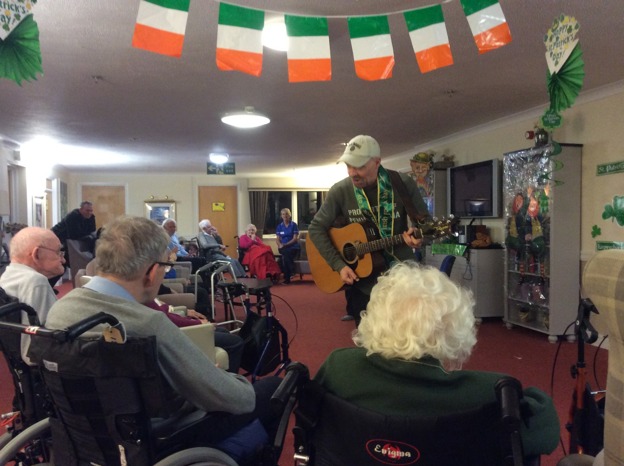 Comments