Mary Addresses The Haggis
Posted by Lillyburn Care Home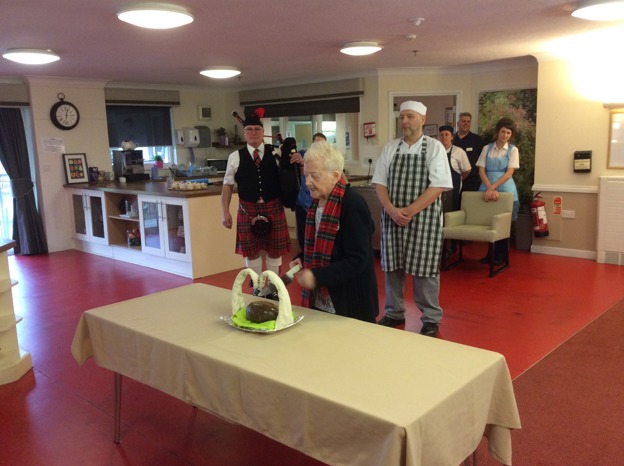 Burns Day is always well received within Lillyburn Care Home and today was no different. A delicious four course Burn's lunch was made by the Lillyburn kitchen team and a recitation of Burn's poetry was performed to end the celebration.
The haggis was piped in, followed by resident Mary Young who performed Address to a Haggis wonderfully. The haggis was then toasted and the feast could begin. To finish off the lovely meal, tea and coffee was served with homemade shortbread. Annie's daughter joined her for lunch today and commented on how much she enjoyed having a Burn's lunch with her mum.
As a special treat, everyone present enjoyed a recitation of some Burn's poetry by Jamie Marshall. Poems included Tam O'Shanter and Ode to Mouse. To bring their afternoon to an end, the room joined together to sing Auld Lang Syne.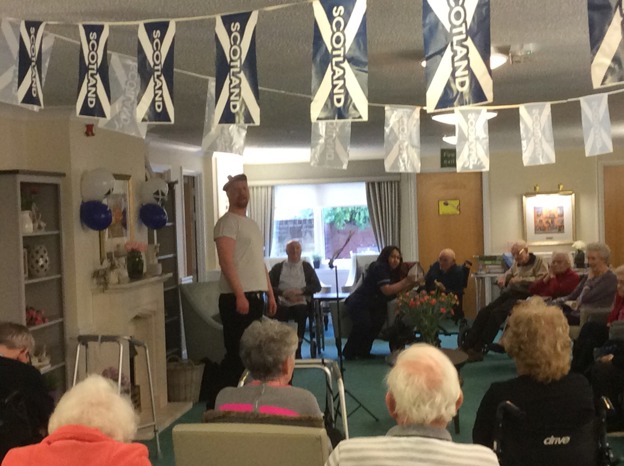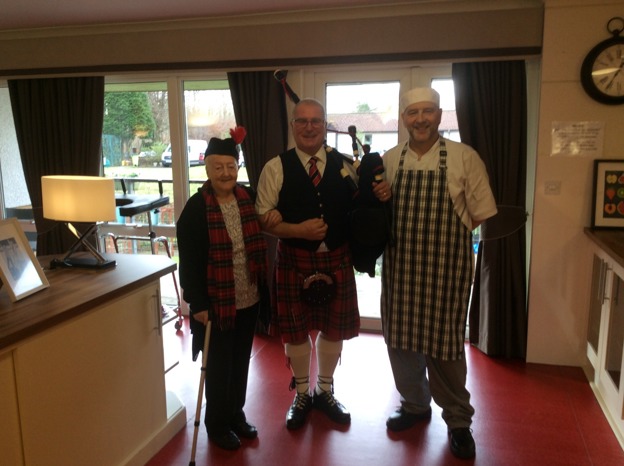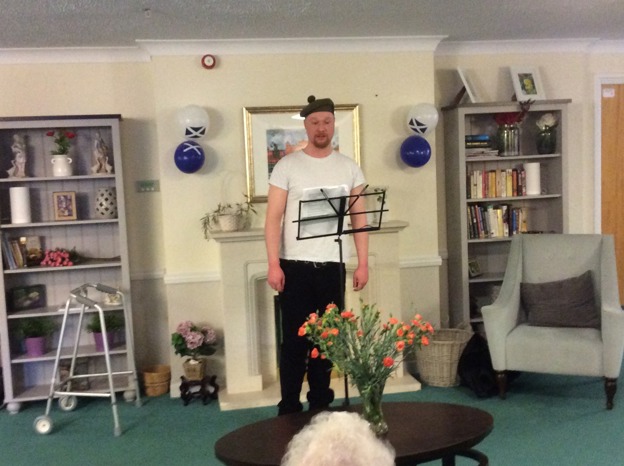 Comments