Residents Join Children for a Tour Around New School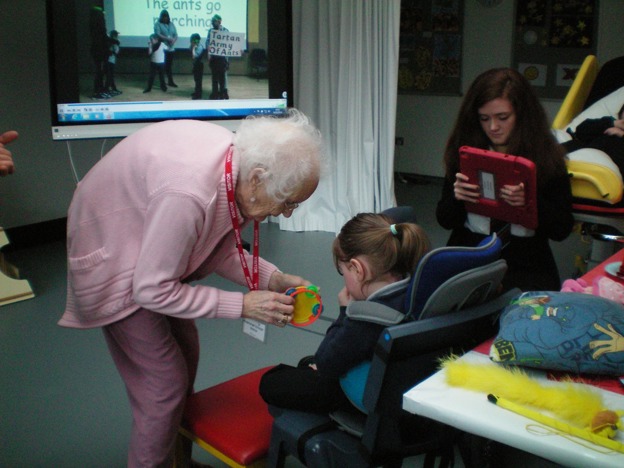 Residents from Mosswood Care Home paid a visit to their friends in Cullin class at Riverbrae School in Linwood. The schoolchildren played a video of their Scottish concert which they recently held, which Margaret commented that the dancing was wonderful. The video was liked so much that everyone began to sing along as Margaret played the bells for Vinnie, who smiled as he listed to her.
A tour was given of the classroom and Ella commented on how lovely the new school was and how bright and colourful the classroom was. She even had a great time playing the birdie bogie game with Amy as they chatted away.
Much fun was had by both the residents and schoolchildren and the visit is one of many between Riverbrae School and Mosswood Care Home. The residents have developed friendships with the children and Margaret was seen telling everyone at Mosswood what a great time she had seeing the children again.
Comments