BBC Music Day
Posted by Lillyburn Care Home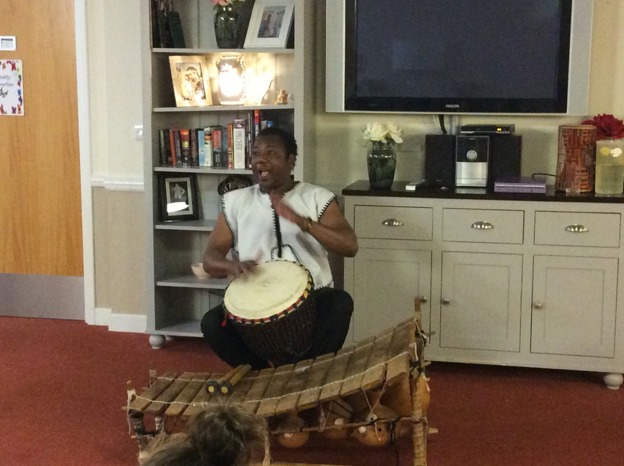 BBC music day brings people together across the UK to celebrate the power of music. Now in its a fourth year, BBC music day recognises the influence of music to change lives.
The BBC filmed the occasion for Playlists for Life, where children from Craighead School were invited to take part in a drumming session with the Chief Suleman Chebe.
Residents had the opportunity to share the power of music which was a lively affair with lots of laughter, singing and of course drumming. 
Lynne Stewart, Head Teacher of Craighead School commented "this was such a wonderful activity for the children to share with the residents. The smile on everyone's faces was a great indication of how much they enjoyed it."
Marie Galligan, Practice Development Co-ordinator said "I am delighted how well the drumming session went – it validates once again what music and working together can bring to our group of residents. To see young and old having fun together, it doesn't get any better than that."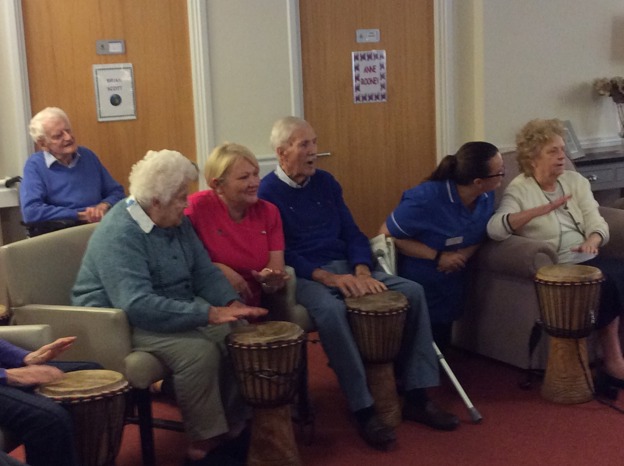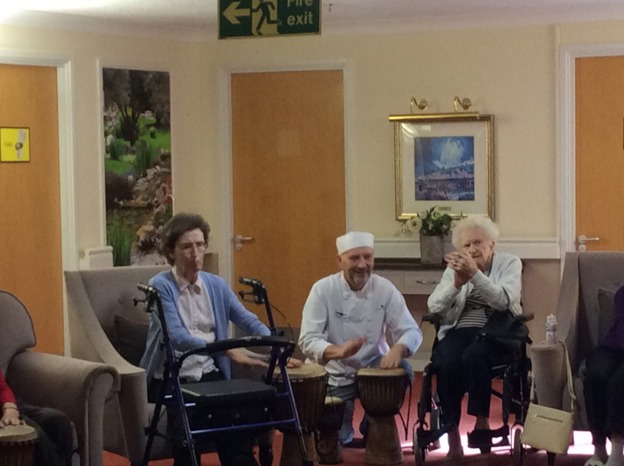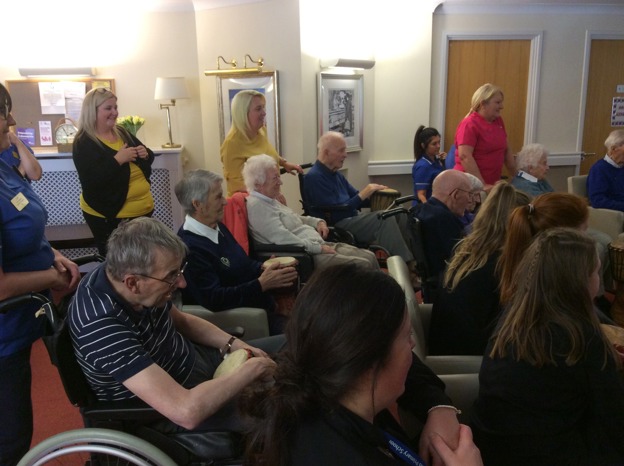 Comments