Sweet and Sour
Posted by Stanely Park Care Home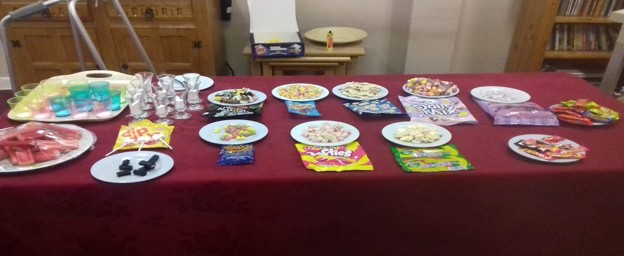 To celebrate throwback Thursday, Stanely Park Care Home decided to hold their very own reminiscence event. A selection of old fashioned sweets was brought into the home for all to enjoy.
The highlight of the day was the sherbert dibdab, everyone pulled funny faces as they remembered how sour they were!
Gladys loved the fruit salad sweeties and the parma violets and Cunningham remembered going on a spooly for rhubarb on the farms in his youth. The black jack sweets caused a few laughs as everyone's tongue turned black.
Home Manager Sue Kedley said "These throwback days bring back memories from the past, it's great to see young and old coming together to enjoy the afternoon of fun".
Comments