A Food Journey Around The Commonwealth
Posted by Lillyburn Care Home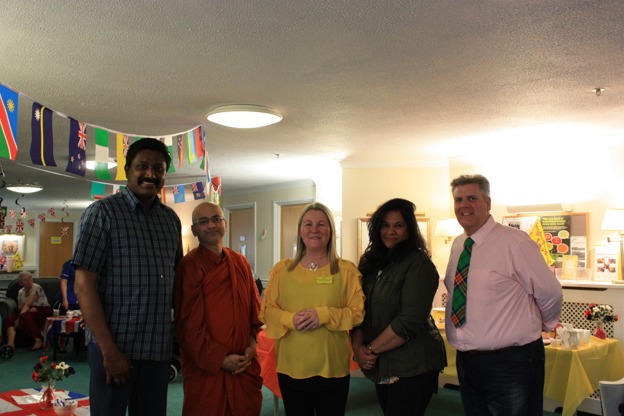 The theme of this year's National Care Home Open day was communities near and far. In order to get involved, we held a food journey around the Commonwealth and invited residents, relatives, and champions of Lillyburn including our Sri Lankan friends Bhante and Nel from the Glasgow Mindfulness Centre.
Our Head Chef, John, worked extremely hard on providing a wide range of cakes and sweets from around the Commonwealth including Sri Lankan chocolate cake, African puff puff's, Jamaican Butter Tart, Rocky Road, Pavlova, Cranachan, Caribbean Crispy cake, Indian sweets and many more.
Chief Suleman Chebe brought a touch of Africa to the proceedings with his fabulous African drumming, everyone had the opportunity to play a djembe drum and join in the fun. Our piper, Tony, delighted us with his rendition on the bagpipes of a few Scottish classics. 
Following our very special afternoon tea at which everyone enjoyed the lovely selection of cakes and sweets Tony brought our event to a conclusion with Flower of Scotland on the bagpipes.
Liz Wood from EDLC's book club said "what a wonderful afternoon.  My colleague and I thoroughly enjoyed ourselves".  Marie our Practice Development Co-ordinator said "we are all very proud of how well the event went today.  I feel that we highlighted the importance of bringing people together to celebrate our different cultures. It was also great fun for our residents to try something different whether it was cakes, drumming or just chatting about the Commonwealth." Margaret Burton's, one of our relatives, said "the African drumming was exhilarating, uplifting and allowed residents to participate and experience something completely different.".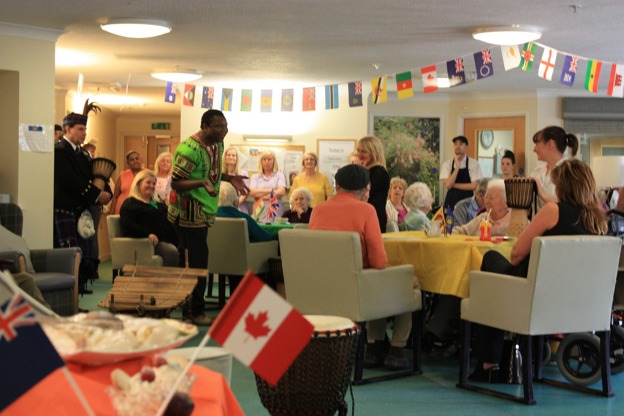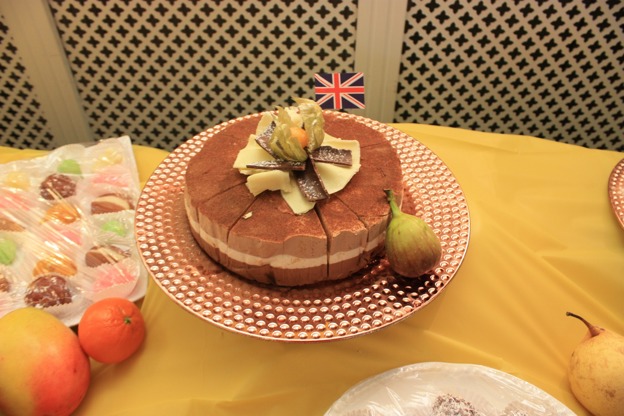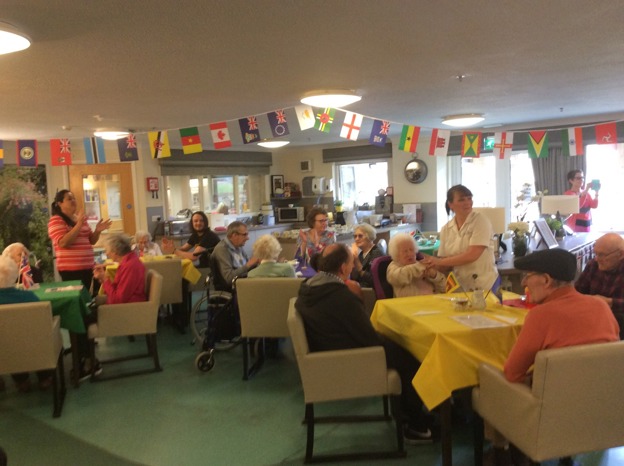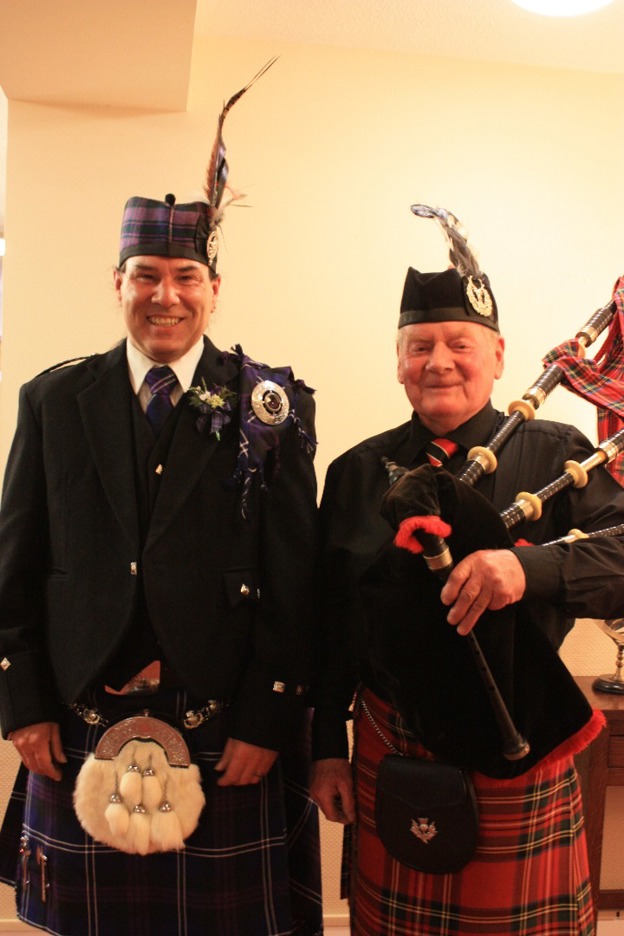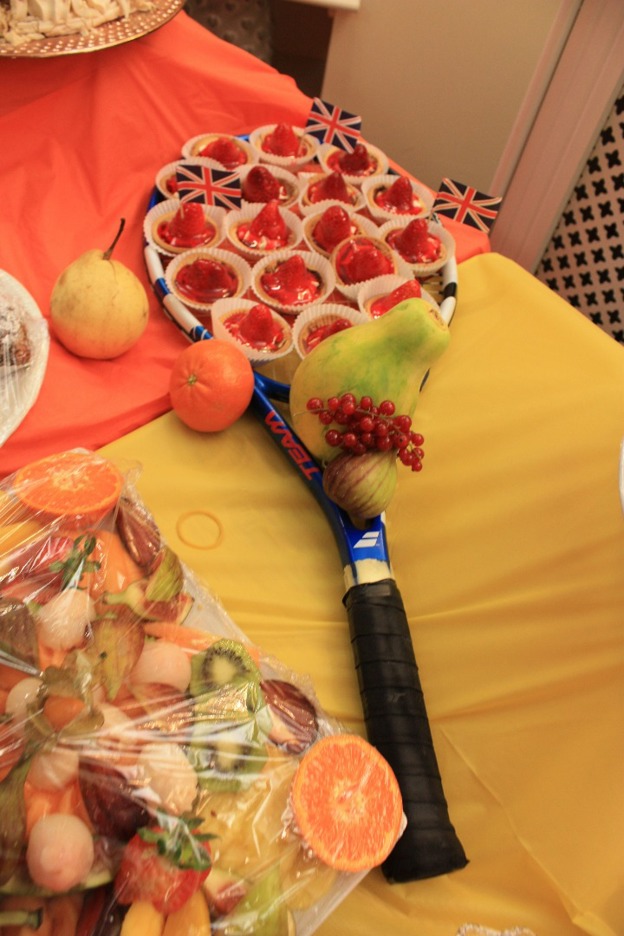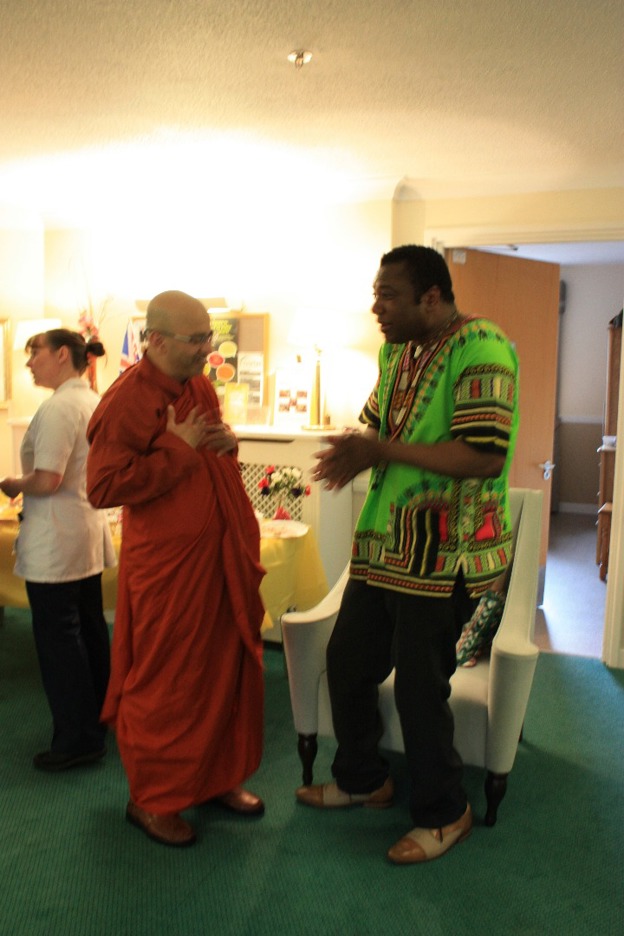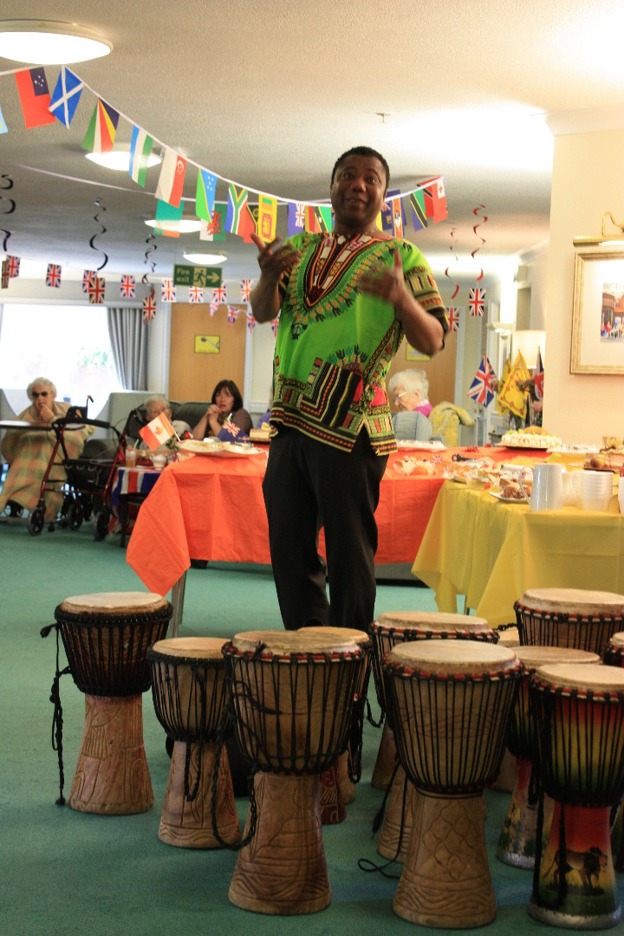 Comments