Musical Stroll Down Memory Lane
Posted by Mosswood Care Home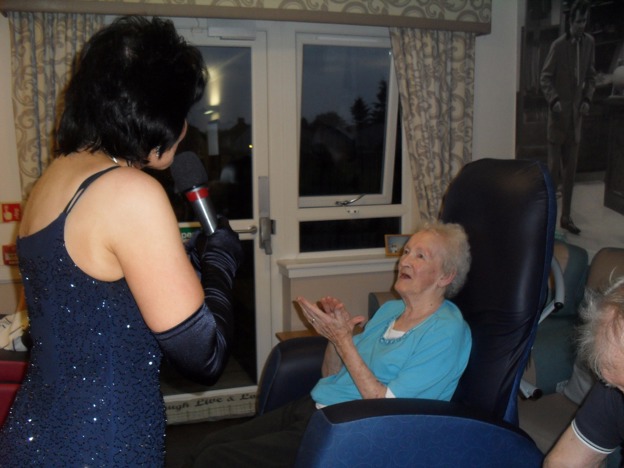 Sian and Stephan took everyone on a musical stroll down memory lane with a selection of favourite songs from some of the resident's favourite artists. There were many comments on how beautiful Sian's beaded dress was and everyone was delighted to hear her sing. Stephan performed as Cliff Richard and Frankie Vaughn, but stole the show as Danny La Rue.
There was lots of laughter, clapping and singing along. Sian and Stephan mingled around the audience, engaging with everyone and offering the opportunity to sing with them. Ian said it was a wonderful evening and Pamela said she had not laughed so much in years. Betty asked when we can see them again!
Rovin Productions are regulars to Mosswood Care Home; the residents often talk about how much they enjoy their visits and are always looking forward to seeing them again.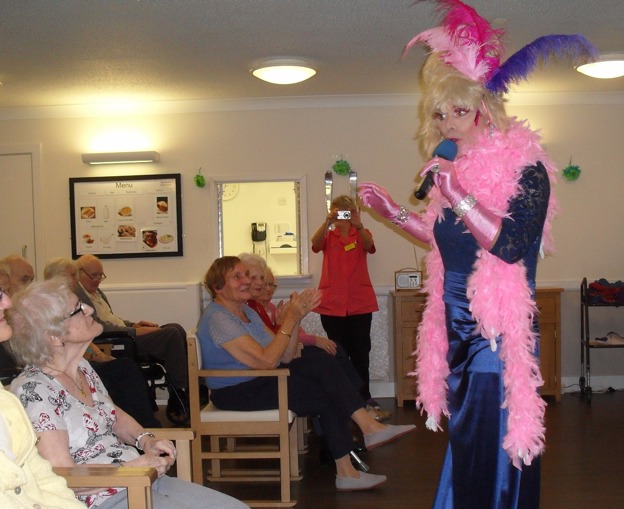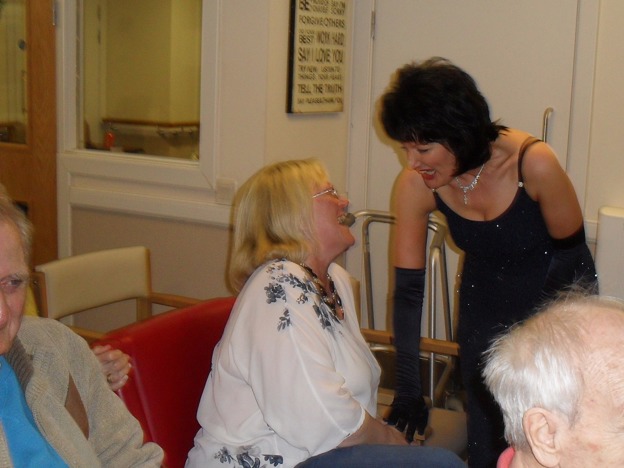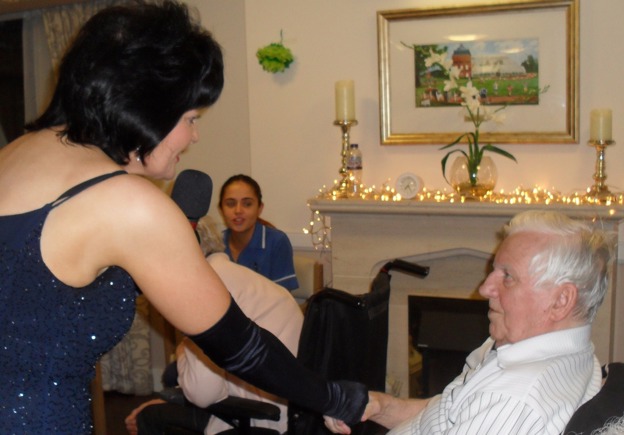 Comments