Residents Experience New Tastes
Posted by Lillyburn Care Home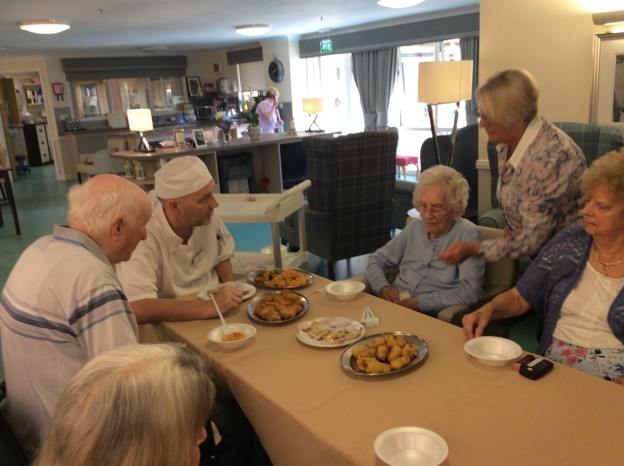 Lillyburn Head Chef John held a tasting session with residents this afternoon in the Arran Suite. Tasting sessions are integrated into all Pacific Care Homes and held on a regular basis to ensure that our residents have the opportunity to have input into to their menu's.
The group sampled fish pakora, cheese stuffed mushrooms, deep fried sausages, and some cinnamon shortbread. Resident's likes and dislikes are discussed and favourite dishes are included in future menu's.
Resident Jean Kinnon said she isn't really a fan of spicy food however she very much enjoyed the fish pakora and would like to try this again.
Comments