Friday Night Entertainment
Posted by Lillyburn Care Home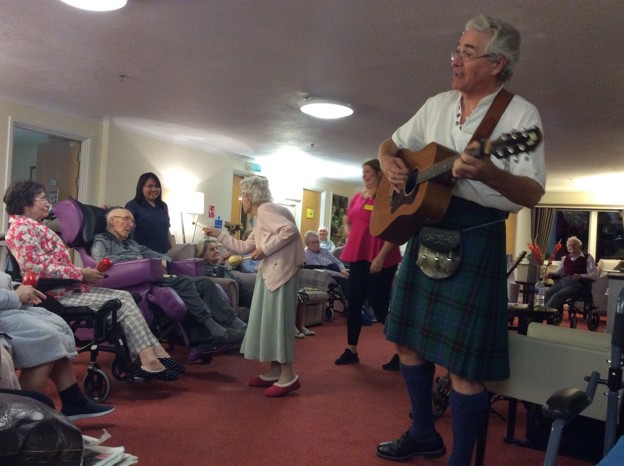 Friday night entertainment is very popular at Lillyburn and everyone looks forward to a good old-fashioned sing along of their favourite tunes. Tonight was no exception as John Davidson from Music in Hospitals performed for our residents in the Mull Suite. Johns talent exceeds his amazing singing voice, he is also a fantastic guitar player. Our residents very much enjoyed singing along to a wide range of songs to suit all tastes.
Music in Hospitals & Care (MiHC) works with a wide range of people who, due to health conditions or disability, are unable to access or experience live music within their local communities.
Tommy, Kirsten and Bill very much enjoyed the live music and asked that we book John for Lillyburn's Christmas party, which both residents and staff and looking forward to!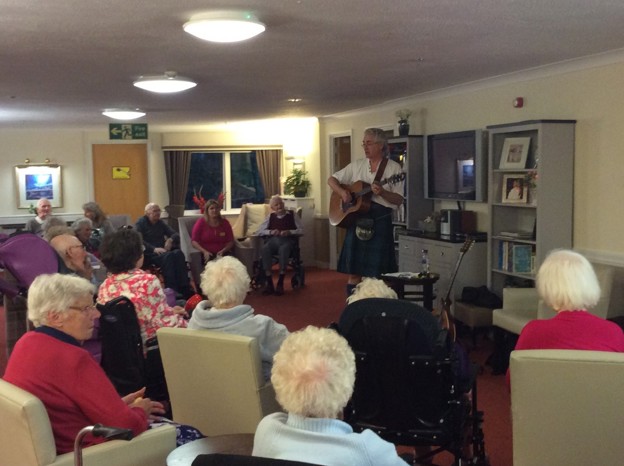 Comments