Residents Share Wartime Stories With British Army Officers
Posted by Mosswood Care Home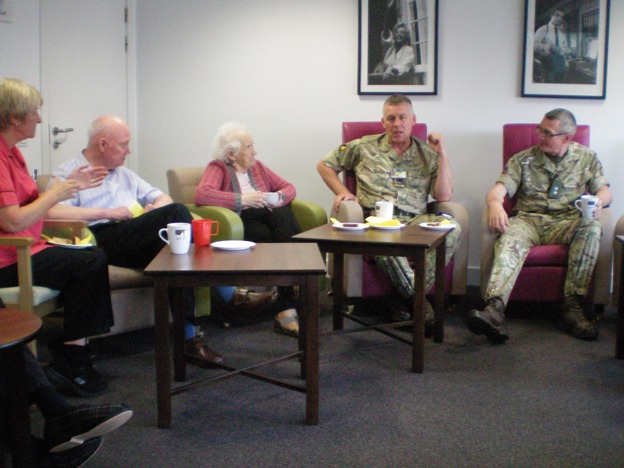 Lt Col Hayden Pritchard and his colleague Bob joined us for afternoon tea at Mosswood Care Home. They told us about themselves, their Army careers and what today's modern Army is like. They were very interested to hear the residents' stories about their own time in the forces.
Resident Helen told us stories of her wartime experiences as a driver, working for the Officer responsible for checking the watch posts on the coast. She said it was very interesting and she saw a lot of the countryside. 
Ella told of the day when she was picking potatoes with her School and suddenly German bomber planes flew over them. She said they were chased away by the British Spitfires.
Everyone enjoyed the afternoon, Robin said it was very interesting and great to meet the Officers.
Comments