Pacific Care Staff First In Scotland To Complete Clinical Leadership Programme
Posted by Admin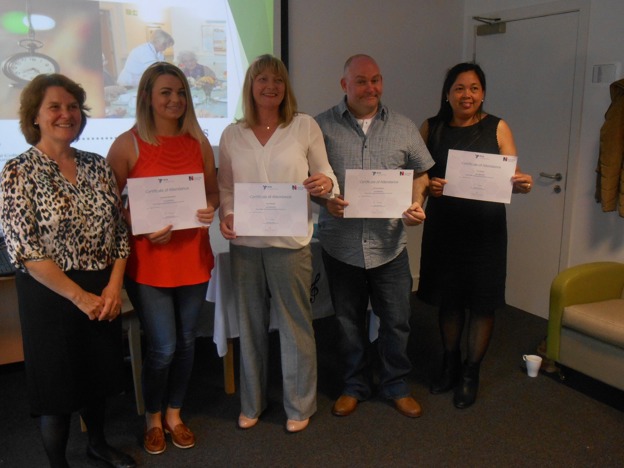 Pacific Care is the first care home group in Scotland to work in partnership with the Royal College of Nursing to deliver a Clinical Leadership Programme.
As part of our commitment to staff development, we approached the RCN to bring this programme to Scotland's Care Home Sector. Our Healthcare Director, Janice Allan said, "The nursing sector is under increasing amounts of pressure with recruitment shortages and Brexit looming ahead. We want to empower our staff and support them in being the best they can be, for their own satisfaction, job security and ultimately for the benefit of our residents through staff continuity and quality of care."
Four nursing team members, Jemma Stevenson and Sue Mackle from Mosswood Care Home, Linwood and Fe Albana and Richard Wilson from Lillyburn Care Home, Kirkintilloch worked closely with RCN's facilitator over nine months to complete the programme. 
In recognition of their hard work and being the first to complete the programme in Scotland, a presentation was held at Mosswood Care Home where the staff members gave service improvement presentations and were presented with certificates followed by a buffet lunch.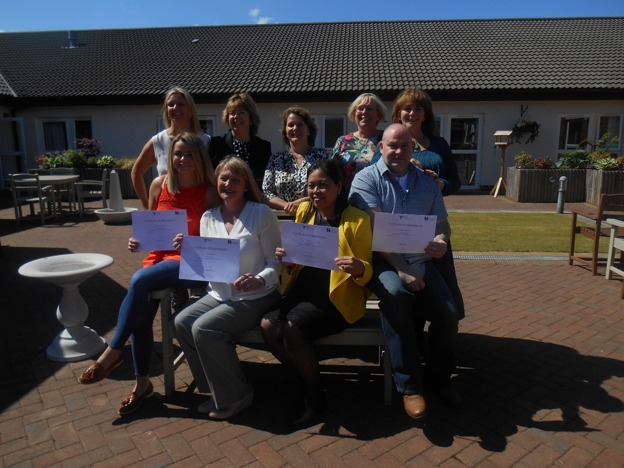 Comments