Gardening Club
Posted by Lillyburn Care Home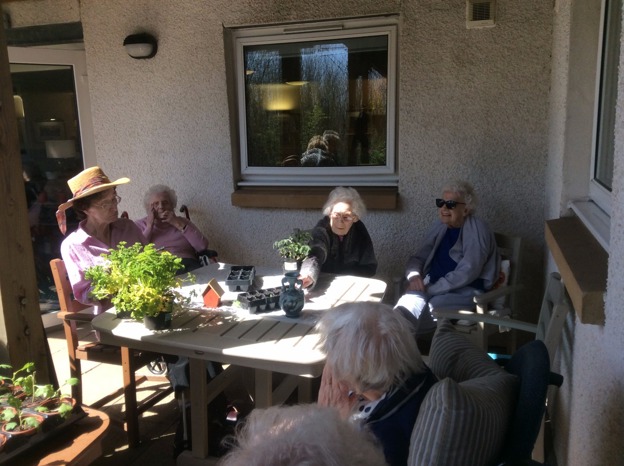 The gardening club met this afternoon in the glorious sunshine to begin planting seeds and prepare for Summer. The group of residents and staff enjoyed chatting about the various vegetables they were growing and John worked hard in the green house to ensure our tomatoes and courgettes were making good progress. Their Maris Piper potatoes are doing well and will be ready for harvesting the end of July.
Anne Gartshore has been excited about the club beginning again and really enjoyed planting green beans, sunflowers and aubergines.
Mary Morrison said she is really looking forward to sampling our home grown produce.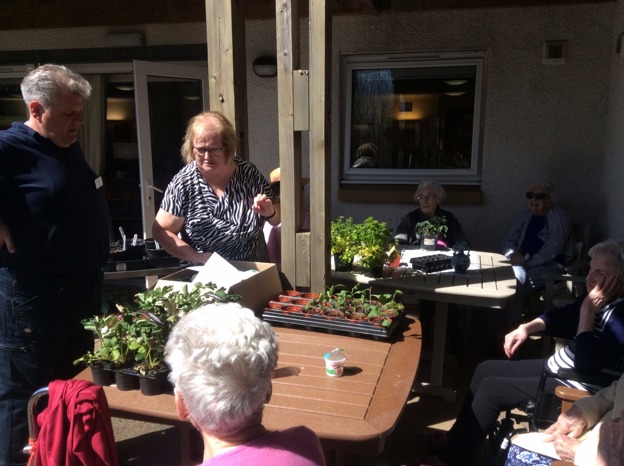 Comments