Celebrating Dignity in Care with a "Digni-tea"
Posted by Lillyburn Care Home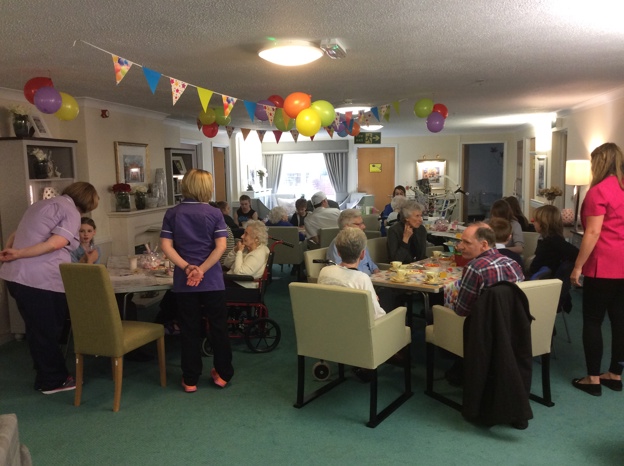 Lillyburn celebrated Dignity in Care this year with their very own "Digni-tea". Afternoon tea was served with cake and a selection of sweets, popcorn and candyfloss. The Arran suite was decorated especially for the occasion with funky table cloths and neon balloons.
Craighead School were invited and kindly presented our residents with a beautiful Dignity Tree which the children had made. Resident Jean Kinnon commented that she thought the Dignity Tree was such a lovely idea and that we are very lucky to have such a good relationship with the local school.
Residents, children and staff split into teams and took part in an intergenerational quiz which brought out the competitive spirit in everyone involved.
To end our lovely afternoon two of the children recited some Scottish poems and everyone agreed that the children definitely stole the show.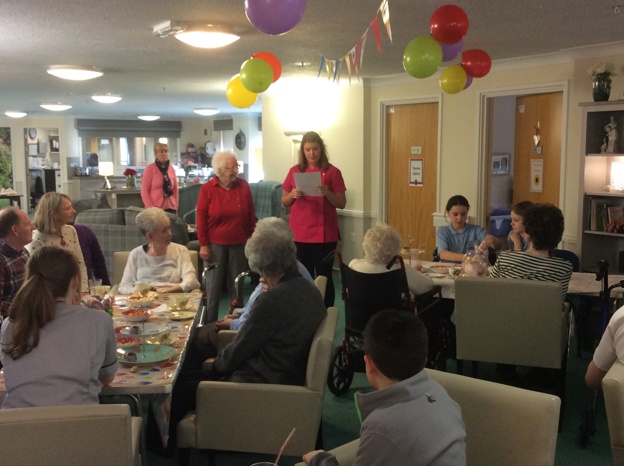 Comments