Lillyburn Celebrates St Patrick's Day
Posted by Lillyburn Care Home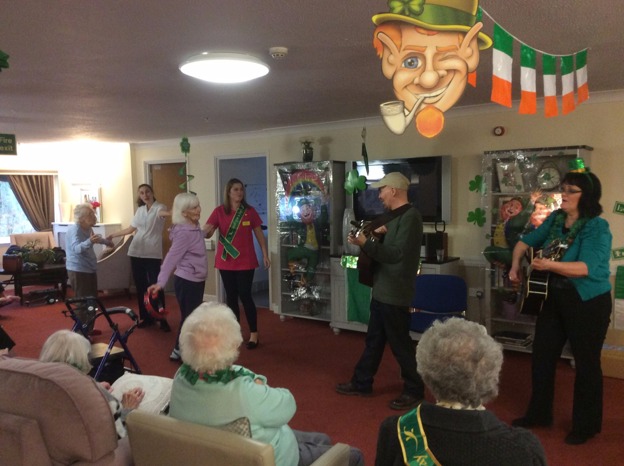 Lillyburn celebrated St Patrick's day with the wonderful Ciaran and Mary Kathleen from Music in Hospitals, who played many popular Irish songs on the day. Margaret particularly enjoyed the live music and shed a tear at Ciaran's rendition of Danny Boy.
The Mull Suite was bouncing with the residents dancing to their favourite gigs and ballads. The atmosphere was electric as Ciaran and Mary Kathleen sang their hearts out. 
There were many lovely comments about the St Patrick's day decorations, Betty said that she had travelled to Ireland for a day!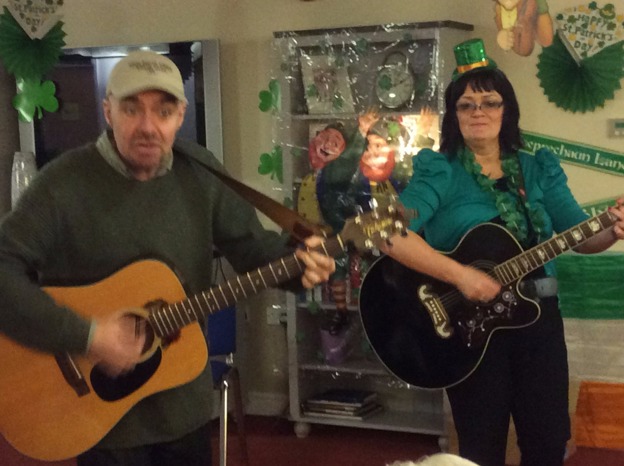 Comments