Tasting Session With The Head Chef
Posted by Lillyburn Care Home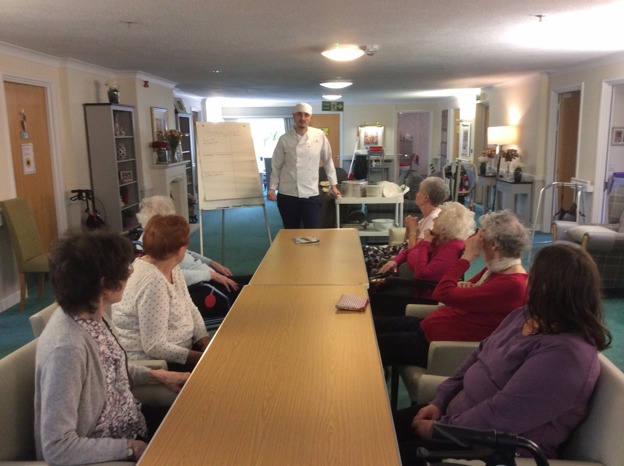 Lillyburn Care Home holds a monthly tasting session with the Head Chef, where residents have the opportunity to sample the Chef's delicious meals.
The residents were treated to a 3-course sample menu of homemade sweet potato soup, followed by scrumptious homemade sausage rolls and then some fruit berry tarts.
The residents are then asked to give their opinion on the various courses with a view to including the dishes on future menus. The residents were very positive with their three course meal, Anne commented on how much she enjoyed the individual fruit tarts and Kirsten and Kirsty said the homemade sausage rolls were delicious and they would be delighted if they could have them again.
For updates on news from our homes, follow us on Facebook here: https://www.facebook.com/Pacific-Care-413667375357449/
Comments