Ice Cream & Picnic On The Esplanade
Posted by Stanely Park Care Home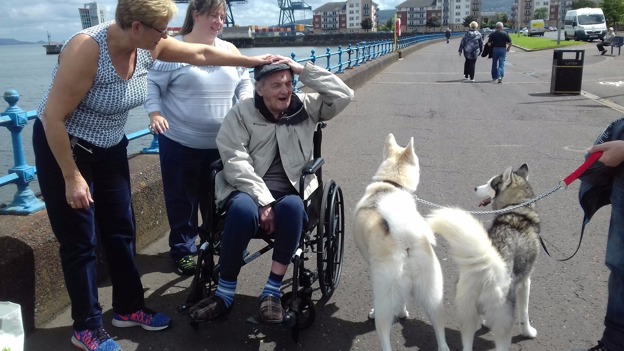 Stanely Park Care Home residents enjoyed a lovely walk along the Greenock Esplanade this morning.
The residents had a good old sing-a-long on the bus to Greenock while taking in the beautiful scenery. A delicious picnic was supplied by Stanely's chef, followed by a tasty big ice cream which everyone tucked into. Hugh had a laugh feeding his lunch to the birds!
Two gorgeous huskies passed by, giving Hugh and Freda a chance to enjoy petting them. The residents had a great day out and Cunningham said he thought the views on the way back were just beautiful.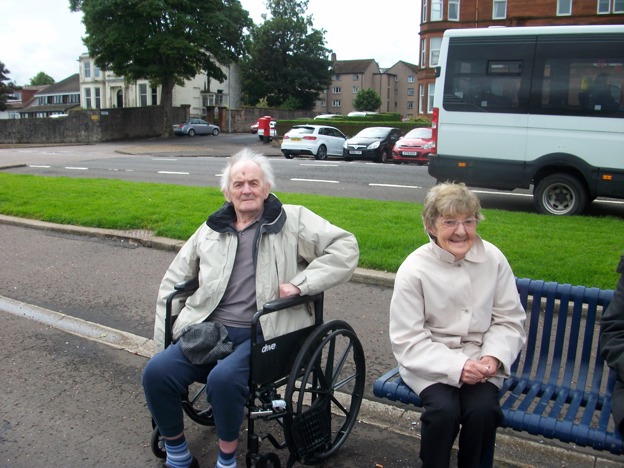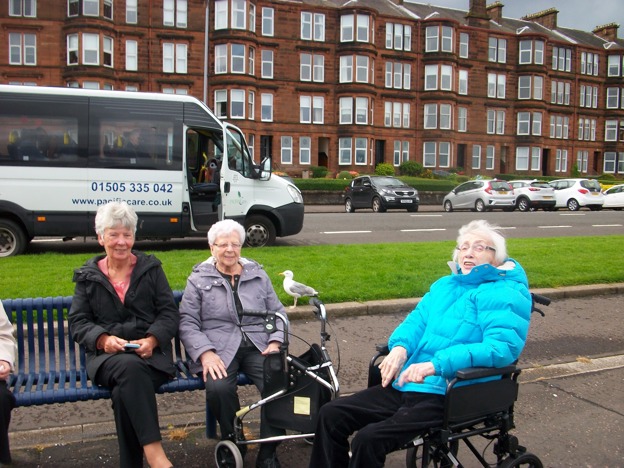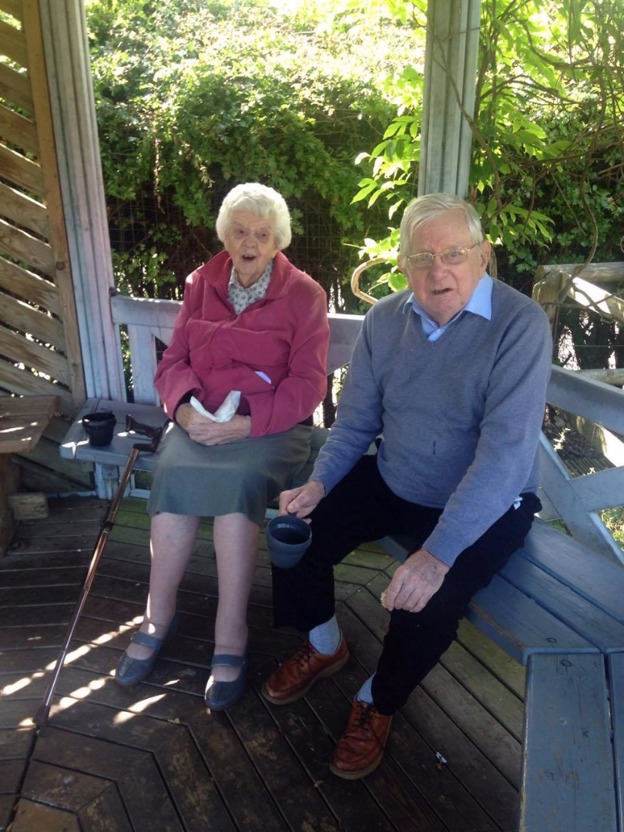 Comments