Children Learn About Life At Lillyburn
Posted by Lillyburn Care Home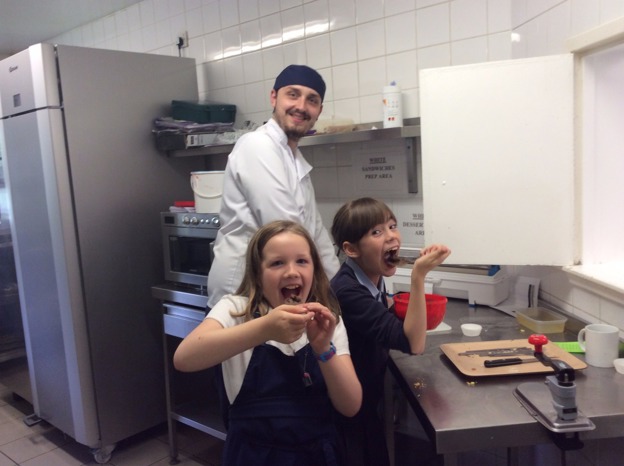 Eight Primary Five children from Craighead Primary School stopped by Lillyburn Care Home today, much to the delight of the residents.
The children enjoyed a tour of the various departments within the home and even had a chance to get involved in the home's daily activities, which included housekeeping, kitchen, activities and reception duties. Much was learnt from their tour as they found out about the day-to-day activities that go on within a care home. Lillyburn resident, Jean N, a retired teacher, quickly switched into teacher mode when the children visited, reminding her of some of her fondest times in her profession.
Later that day, the residents and children collaborated together to create some delicious cakes, plenty of which were left over to back to school after their visit. Jean K said that she had a lovely time with the children and had great fun decorating cakes with them.
Lillyburn's working partnership with Craighead Primary School continues to be extremely successful with countless children over the last 7 years, having a wonderful experience getting to know the residents. 
Comments