Burns Day Celebrations with Haggis and Dance
Posted by Birdston Day Care Centre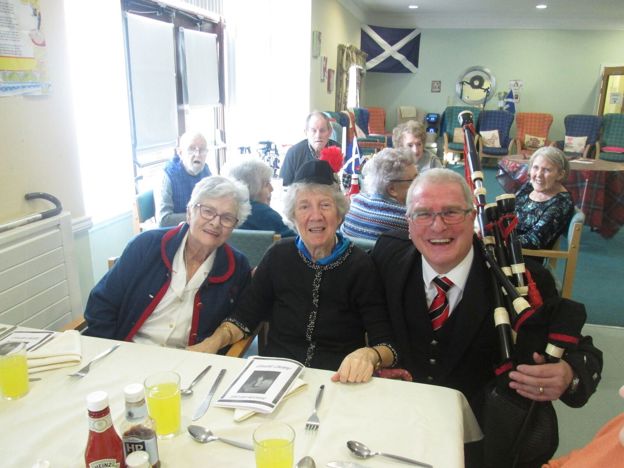 On the morning of Burn's day our service users were served a delicious Scottish lunch of haggis, neeps and tatties after the haggis was addressed by past staff member Mary Young and our resident chef.
Everyone was delighted to be entertained by folk singer Billy Land accompanied with a wee dram from the bar. There was singing & dancing with service users and staff joining in together celebrating the Burns tradition.
Service user Alex Pringle said he was delighted to hear the piper and that he had a delightful day.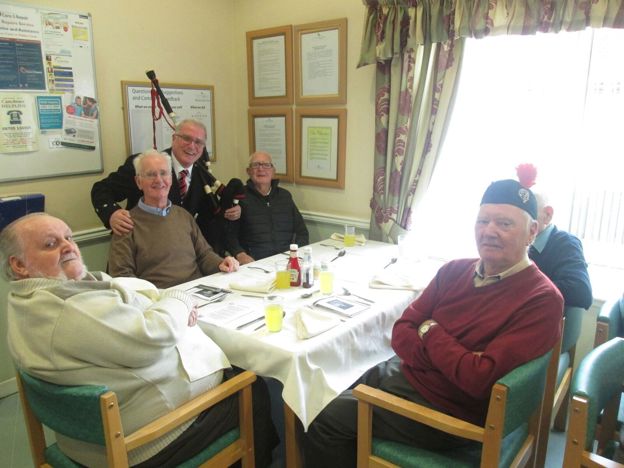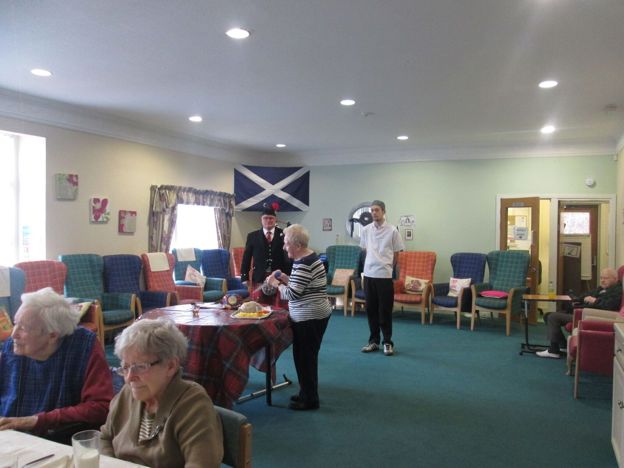 Comments