School Children Bring Festive Cheer
Posted by Mosswood Care Home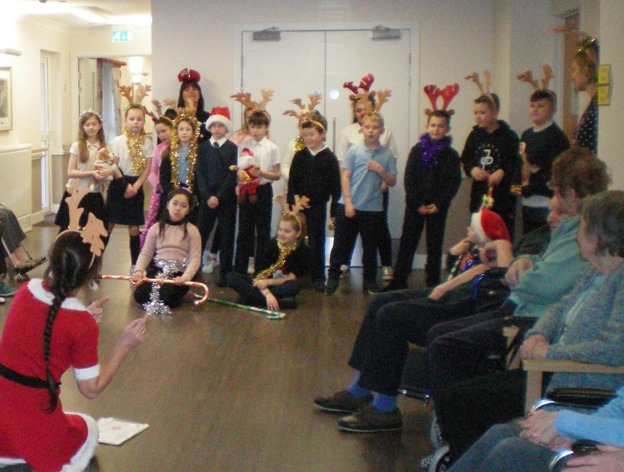 Children from Woodlands Primary School came to Mosswood Care Home today to sing a beautiful selection of Christmas songs for our residents.
Mosswood has a close ongoing relationship with Woodlands Primary School, with residents and children bonding on many occasions, like teaching the children how to make dolls out of wool. Residents have also had the pleasure of taking part in a fortnightly quiz at the Primary School, keeping their brain active while having the added bonus of getting to know the school children better.
Today our residents really enjoyed listening to their favourite Christmas songs, many joining in with the children as they danced and sang. Margaret was seen clapping along and said that Mosswood should invite the children back soon, Moira agreed and said that it was great to have the children visit.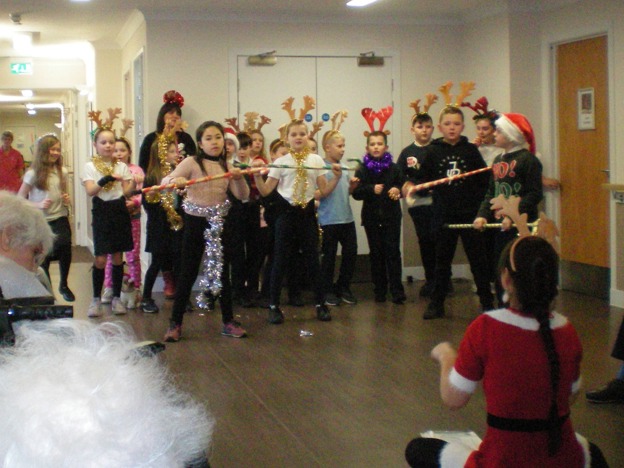 Comments