Christmas Lunch & Entertainment
Posted by Birdston Day Care Centre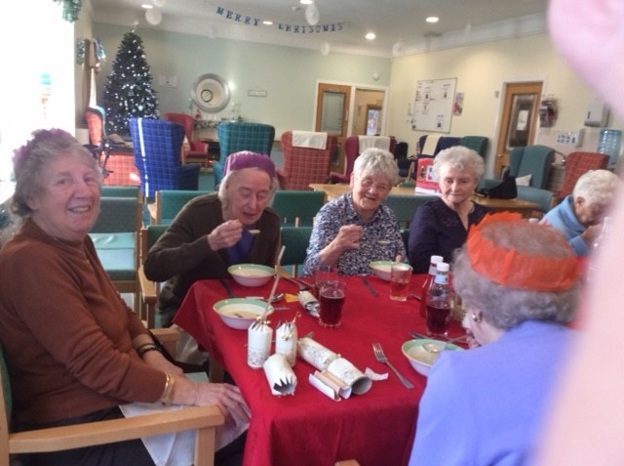 Day Care was joined by their friends "Geez a Break" Productions, who performed for their Christmas party pantomime "Pinnochio", which everyone thoroughly enjoyed.
A three course Christmas lunch was served consisting of Lentil Soup to start, a Roast turkey dinner with all the trimmings, and a Christmas pudding dessert with custard, much to the delight of the service users.
A light refreshment was available from the bar during the show, and during the halftime interval, a cup of tea or coffee with biscuits and cake was served.
A wonderful day was had and helped get everyone into the Christmas spirit!
Comments