Christmas Lunch & Carols
Posted by Mosswood Care Home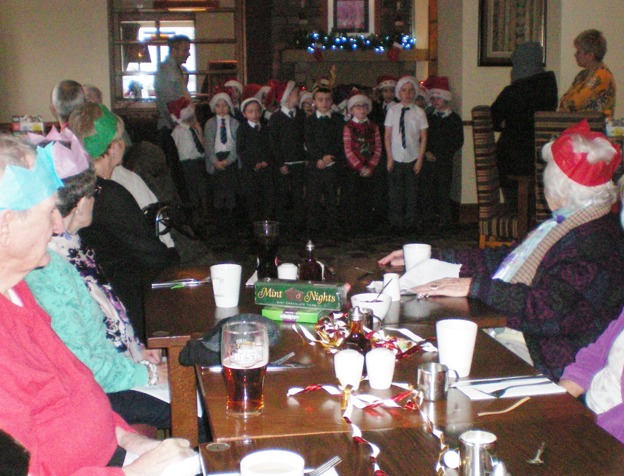 With the festive season in full swing, residents tucked into a lovely Christmas lunch at the popular Brewers Fayre in Linwood.
Laughter filled the room as everyone pulled their crackers and put on their Christmas hats before settling down to listen to a group of talented school children sing a wonderful rendition of carols. Jean thought the children were wonderful and Pamela agreed, mentioning how lovely they all looked in their festive hats.
Residents had a very merry Christmas lunch, with fish and chips, and the ice cream for desert also proved to be a very popular option. Sadie said she really enjoyed her lunch and it was nice to be out.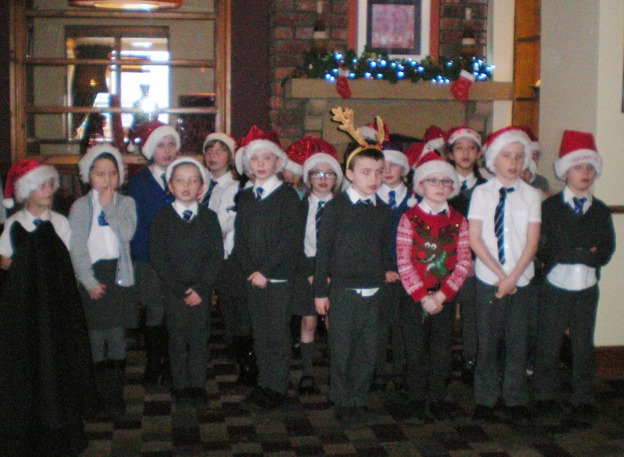 Comments