Scottish Care Awards Winners
Posted by Admin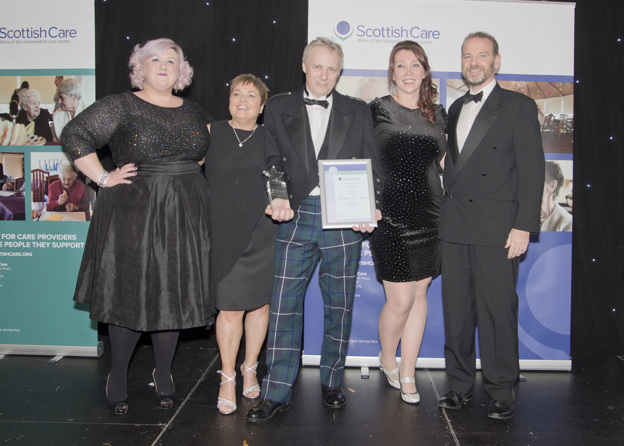 Huge congratulations to the Mosswood Care Home catering team for winning the Nutrition & Eating Well Award at this year's Scottish Care Awards. Recognising our 'whole home approach' to food and nutrition, Chef Peter Turner and cooks Jeanette McCrysal and Kelly Anne Graham were highlighthed for providing a worthwhile mealtime experience, innovative menus and their understanding of the diverse nutritional needs of residents. 
Also recognised from Birdston Nursing Home, Elaine Till was nominated for the Volunteer Award recognising the crucial role of the extended care home family. Elaine very generously gives up her own time to spend time with our clients having a positive impact on their daily lives.
Well done to everyone involved in this year's award and to all our staff, who work so hard to make our residents and clients lives more enjoyable and fulfilled.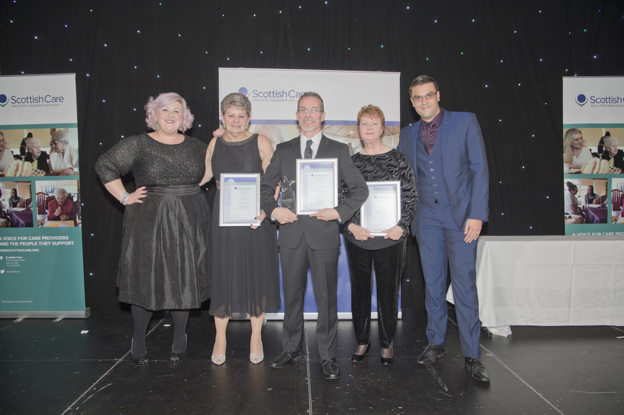 Comments