Getting Crafty
Posted by Mosswood Care Home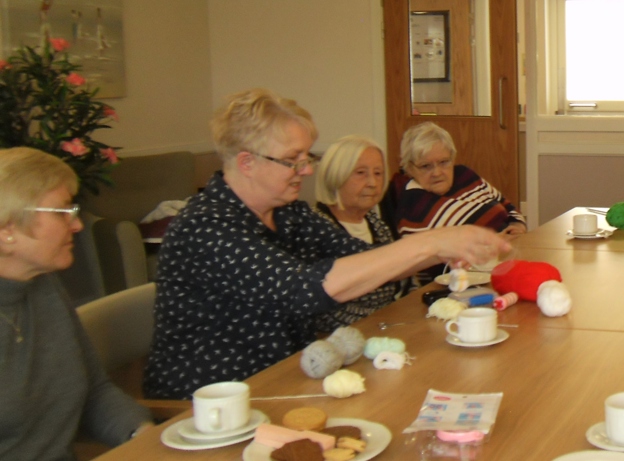 The ladies from the Linwood Baptist Church Craft Group joined us today for an afternoon of craft, tea, cake and chat.
They kindly demonstrated a new way to make pom poms which was much quicker and efficient. Some of the group made their own and used them to decorate their walking frames... very creative!
Resident Rose said, "It's nice to meet new people" whilst Cathy thought it had been a fantastic afternoon. Everyone thoroughly agreed that we should now make it a regular event.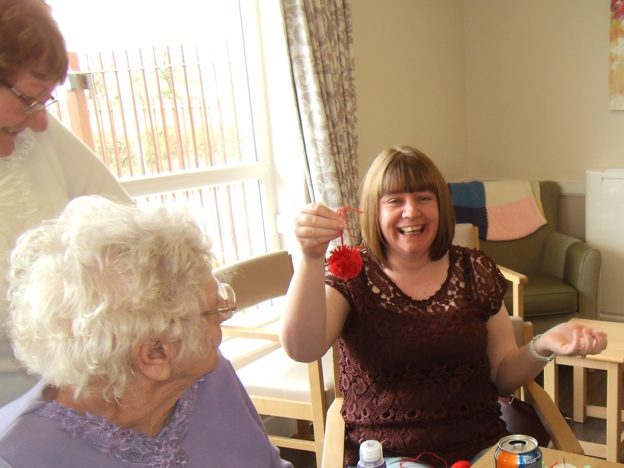 Comments