Residents Share Skills with Children from Woodlands Primary
Posted by Mosswood Care Home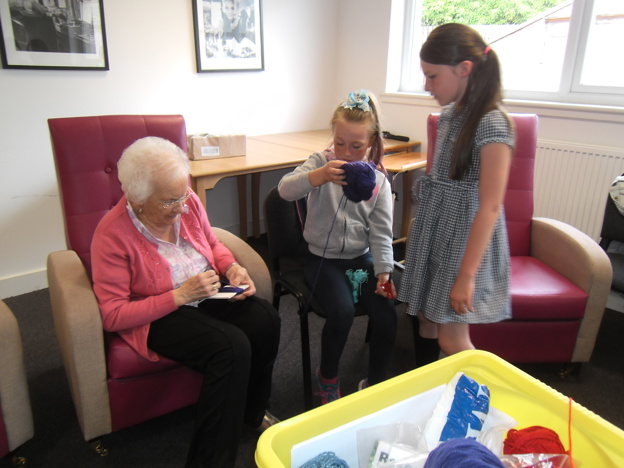 Mosswood activities co-ordinator recently arranged for the Primary 5 class from Woodlands Primary School to visit the home in small groups over the period of a few weeks, so the residents could show the children how to make dolls from wool.
Working together they choose the wool and made the dolls, adding their own individual touches as they went. Both the children and the residents enjoyed their time together, having fun and chatting as they worked.
The day finished on a high note when some of the children chose to give their finished dolls to the residents to decorate the walking frames around Mosswood.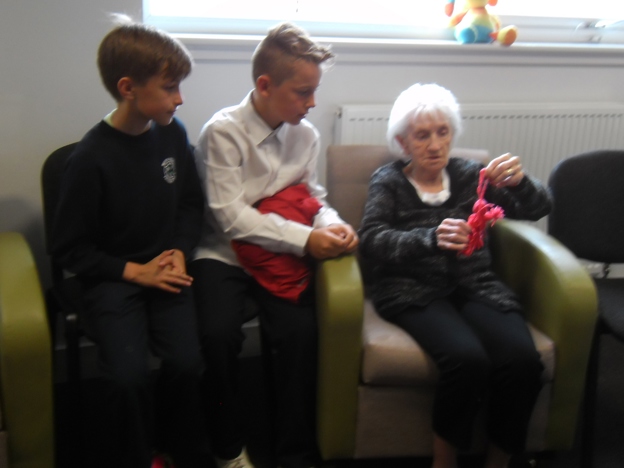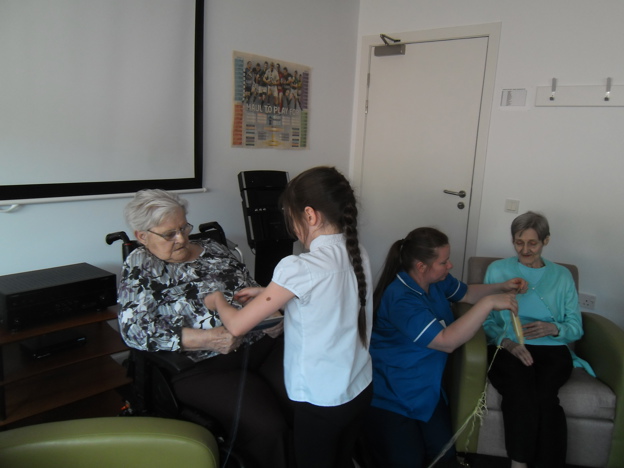 Comments