Christmas Crackers
Posted by Admin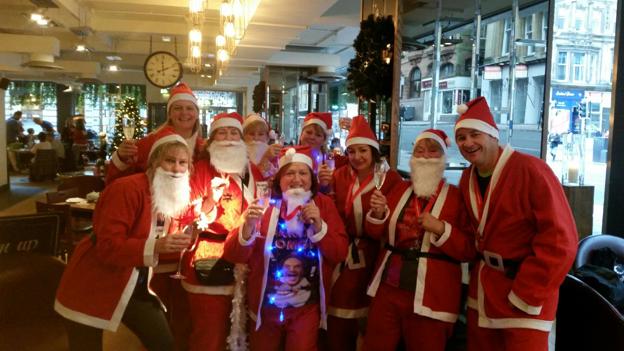 Ho, ho, ho... what fun was had at this year's Santa Dash, when an inaugural team from Pacific Care joined the 7000 other santas to walk, jog and run the 5K route around Glasgow city center.
Pacific Care managers and Day Care staff got into the Christmas spirit with Day Care staff lead by Karen, raising over £500 for the Beatson West of Scotland Cancer Centre. To support this great effort Pacific Care are matching the amount raised! Good news all round.
To congratulate everyone for their hard efforts, the morning was finished off nicely with a delightful brunch and fizz at All Bar One... so next year... be square or be there!
Congratulations to Karen Robertson, Claudia Christine, Frances Thomson & Rose Brackenridge from Day Care; to Sue Kedley (aka - gazelle) Manager Stanley Park Care Home, Clinical Director Janice Allan, HR Manager Angela Colthart, Managing Director Brendan Brawley and Marketing's Rosie Brawley.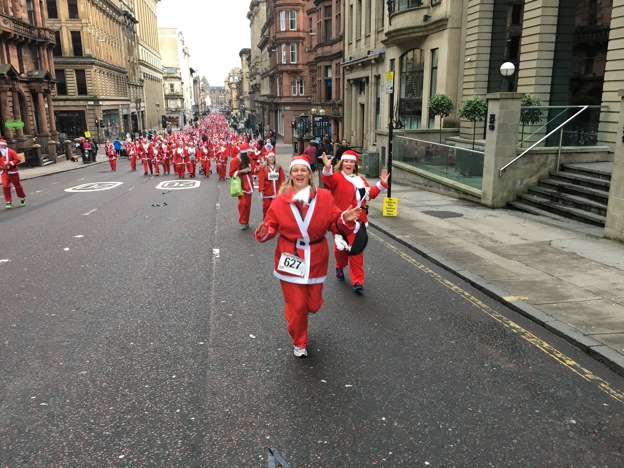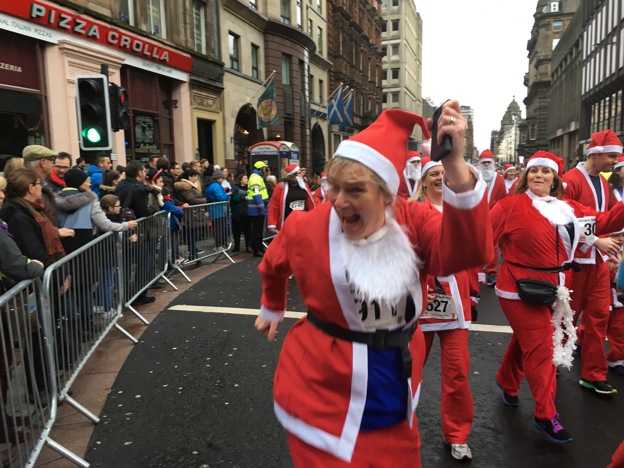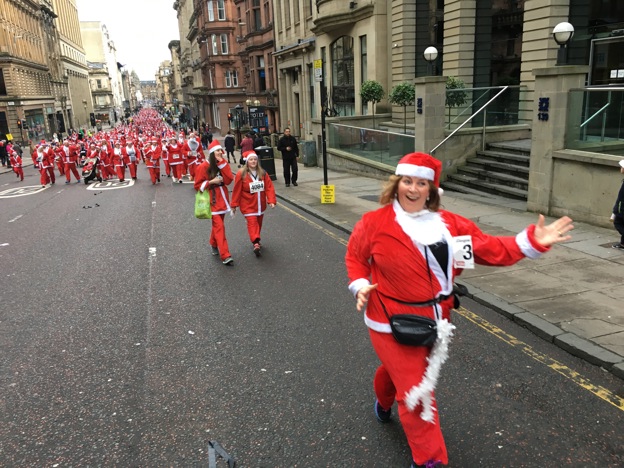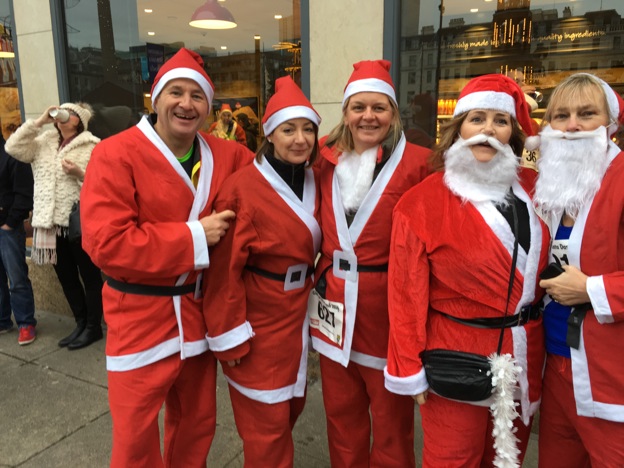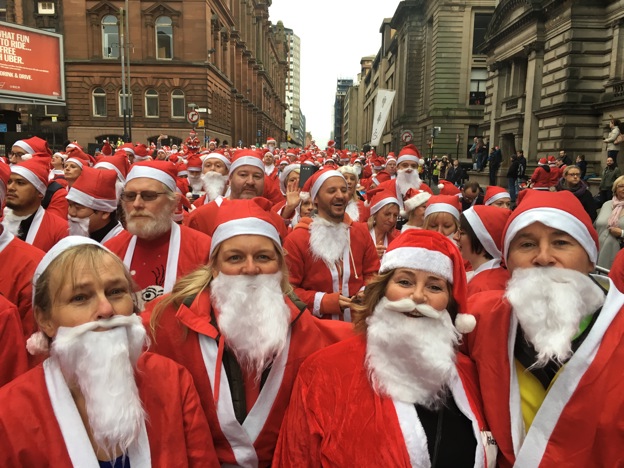 Comments