Ellie... 100 Years Young
Posted by Stanely Park Care Home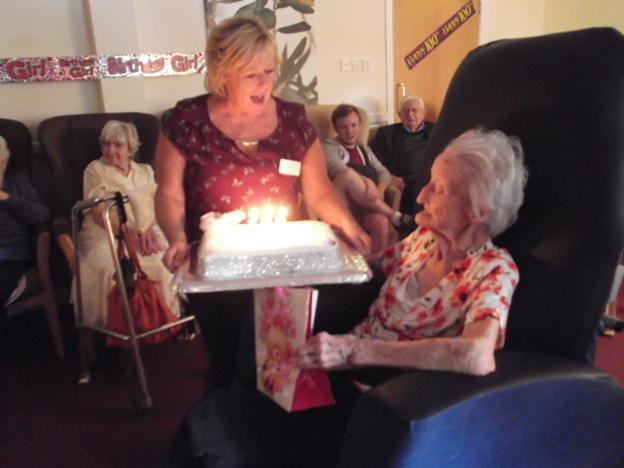 100 years young, Stanley Park resident Ellie Thompson celebrated her special day with a party with special guest of honour The Lord Lieutenant, who came bearing a telegram from the Queen no less!
To mark the occasion residents helped Ellie tuck into birthday cake and treats while Shooglie Productions performed The Song Birds of The Fifties.
Ellie was looking radiant that day and was much admired by all... Wee May who's  only 96 said she couldn't wait till it was her turn for The Telegram!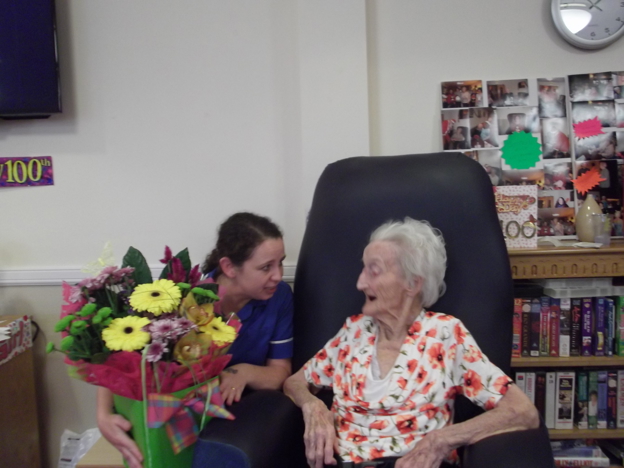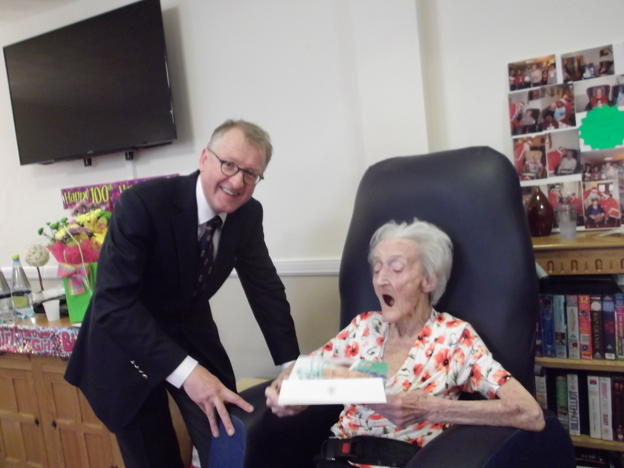 Comments