Take A Look Inside Our Community Café
Posted by Lillyburn Care Home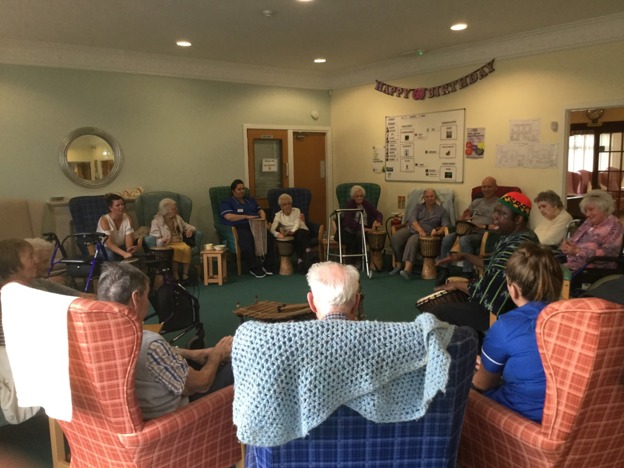 Our community café welcomed Chief Chebe for an evening of 'drumming up wellness'.
There are many documented facts regarding the benefits of drumming circles which includes work with people who have a diagnosis of dementia.
Residents from Lillyburn, Birdston and service users from Birdston Day care took part, some of them experiencing African drumming for the first time. Drumming can help reduce tension and feelings of anxiety, improve joint mobility, posture and motor skills but most of all its lots of fun.
The community café has been running for four months now and the feedback has been very positive. We hope to create a therapeutic and safe space where people can come along and try out new things, meet new friends, relax and have fun. 
Resident Sheila jumped at the chance to have a go on one of the instruments and felt very proud that she had tried something new. Before coming to the group, her mood was low but as soon as the drumming and singing began, Sheila took to the floor and it instantly brightened her up.
Marie Galligan said "drumming together is a great way to stay in the present and really concentrated on what is happening right now. It encourages self-expression and creates a sense of community."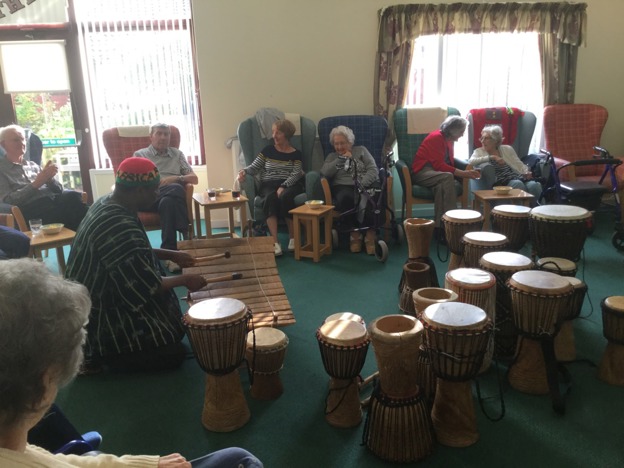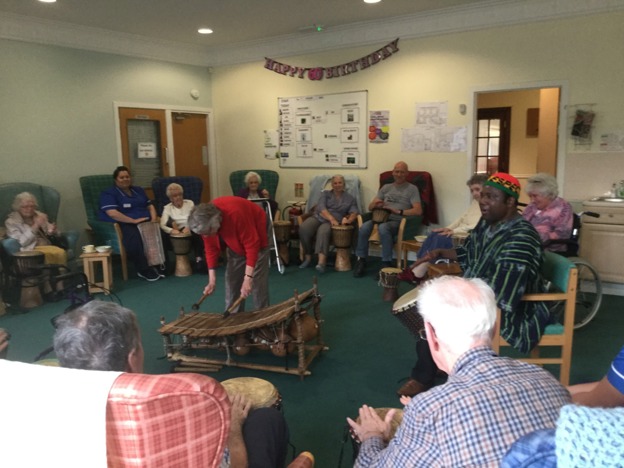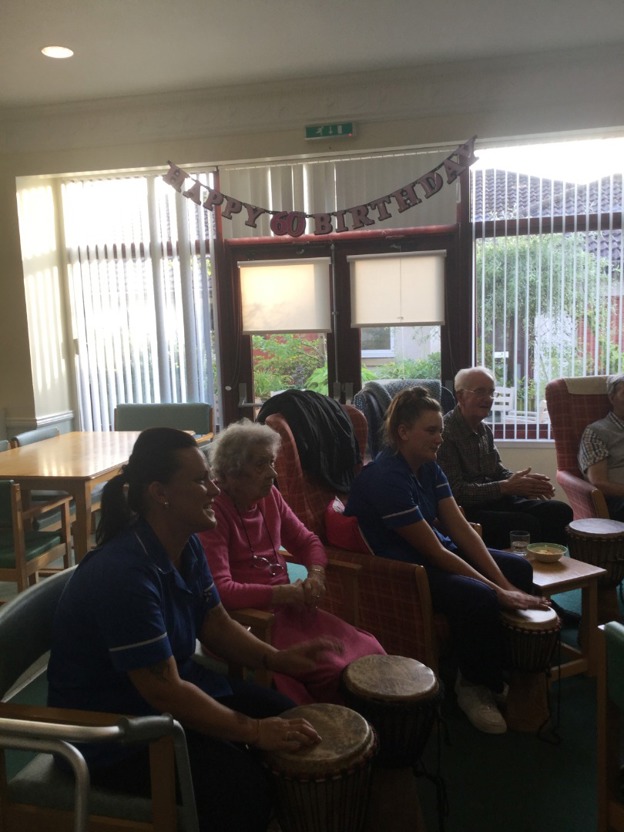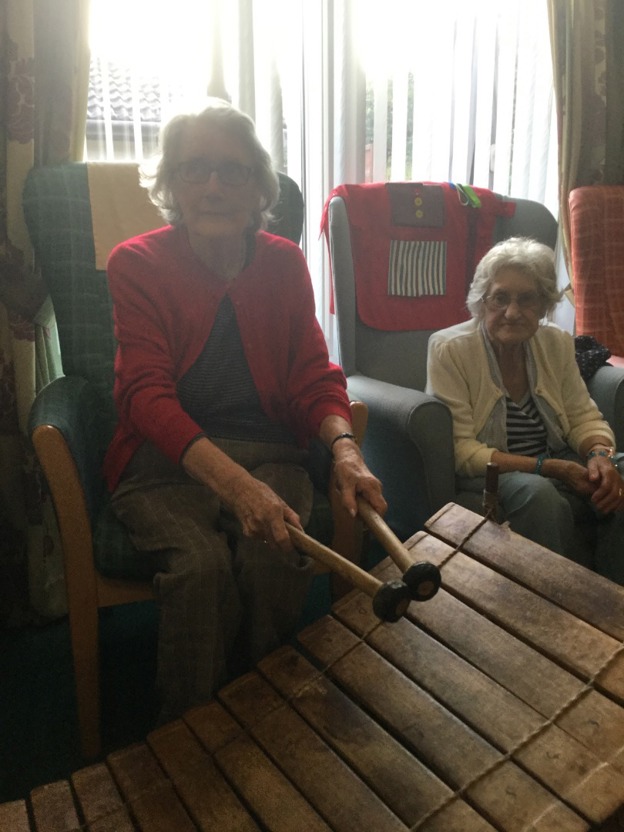 Comments