Families & Residents Enjoy the Drop-In Café
Posted by Lillyburn Care Home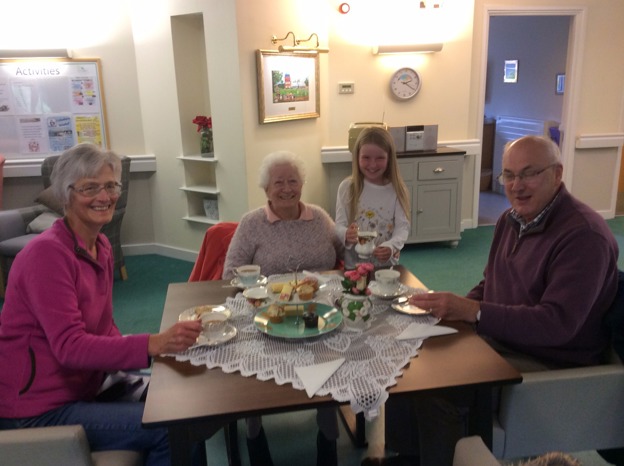 Lillyburn Care Home's monthly café opened its doors today, where residents and their families came together to enjoy a delicious afternoon tea in the comfort of the Arran suite. Lillyburn's beautiful selection of china tea sets and cake stands give the café a very luxurious and vintage feel.
The drop-in café offers residents a different environment to spend time with their loved ones, as well as fellow residents, socialising together and meeting each other's families. A selection of freshly baked cakes and scones, straight from the kitchen, went down a treat and resident Lorna commented on the little girl who served her, she said "it really brightened up my afternoon".
Lorna and her family had a wonderful time coming over from the Kintyre Suite to spend time with some of her friends from Lillyburn. The resident's grandchildren all enjoyed making new friends in the kid's corner, where they had space to play and were spoilt with soft drinks, crisps and games.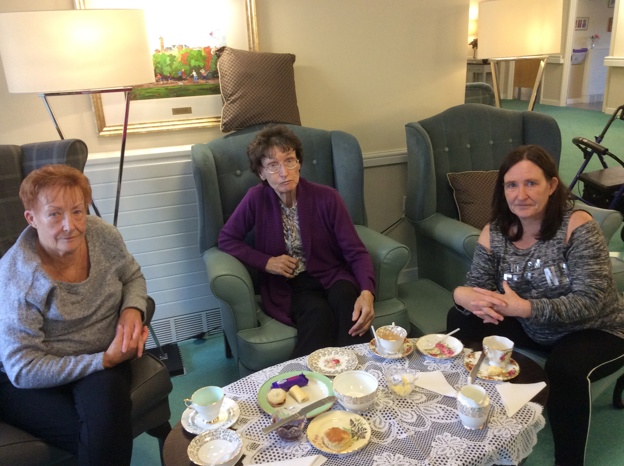 Comments