Fang-Tastic Halloween Celebrations
Posted by Admin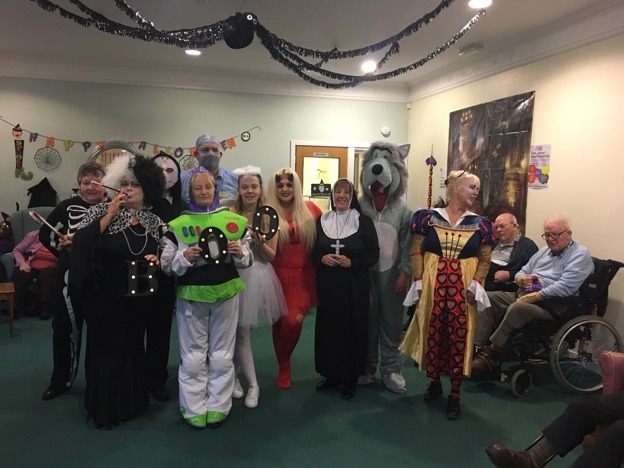 Halloween is the highlight of October, and this year has seen the Pacific Care homes take part in the celebrations with a series of Halloween-themed activities.
At Birdston Day Care, the centre was spookily decorated with giant spiders, witches and pumpkins. The dining tables had halloween themed tablecloths and cups. Staff and service users dressed up as skeletons, Cruella De Vil, Buzz Lightyear and much more. Refreshments and bites to eat were enjoyed throughout the spook-takular night.
At Stanely Park Care Home, they were joined by singer Michael Patterson who entertained the residents throughout the night. Staff decorated the room to look spooky with many ghosts and spider webs all over. Staff enjoyed dressing up and the residents joined in too as they wore witch hats, there was even a leprechaun! The residents had a fang-tastic time dooking for apples and look forward to next year!
At Mosswood Care Home, Entertainer Lesley joined the celebrations to sing a wicked concoction of party tunes as the service users danced and enjoyed some boo-tiful nibbles. Brenda said she had a lovely afternoon, Jillian said the music was great and Bill said he enjoyed seeing everyone dressed up and having fun.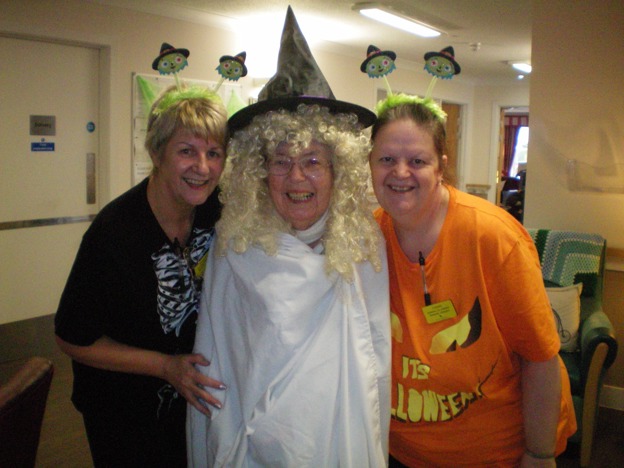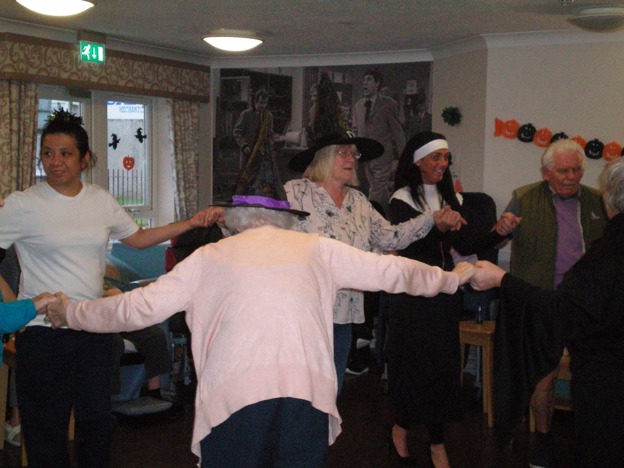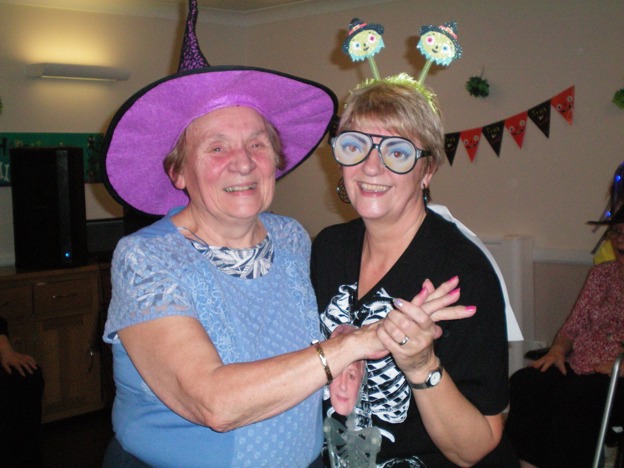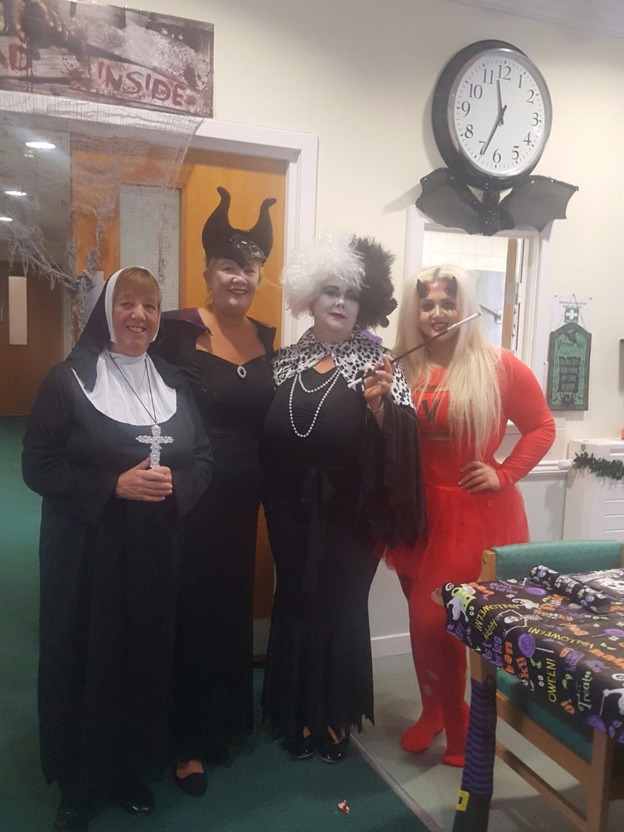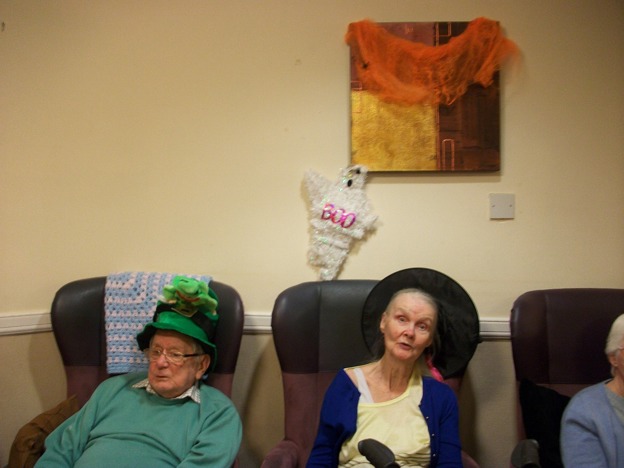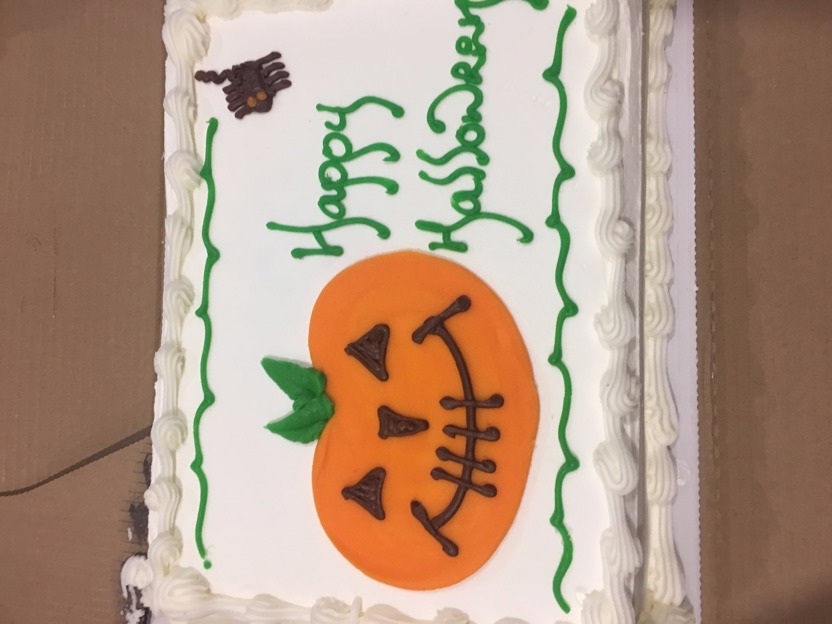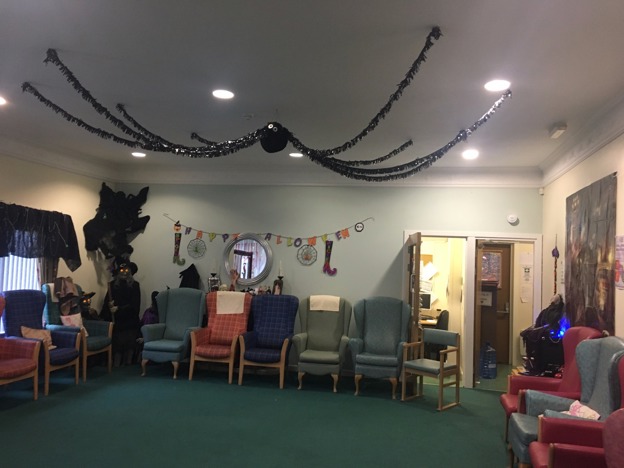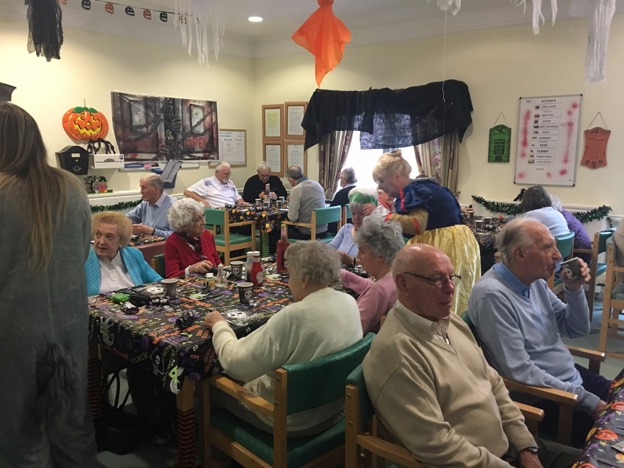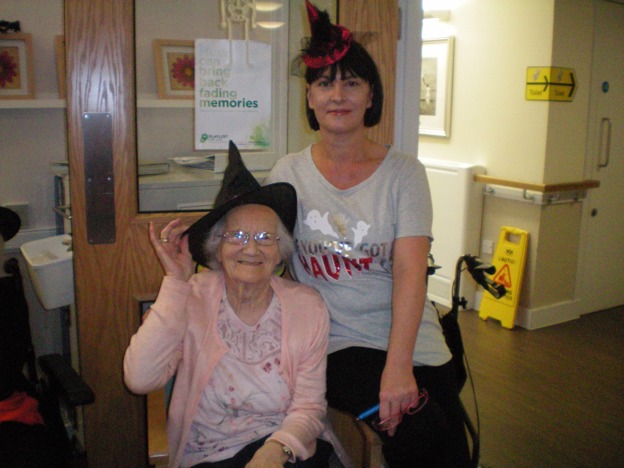 Comments