Happy 80th Birthday to Rae Stirling!
Posted by Birdston Day Care Centre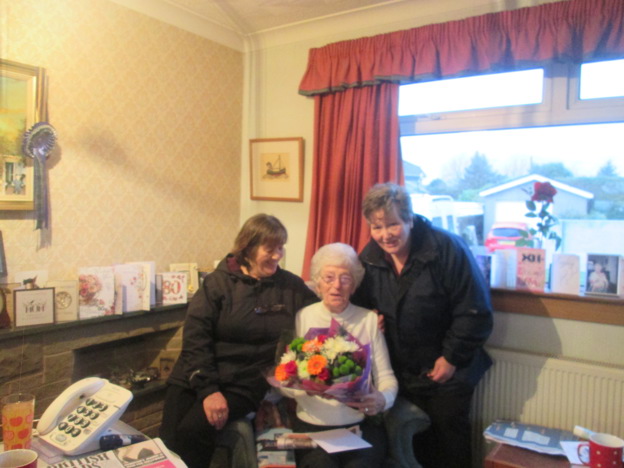 To help Birdston Day Care service user Rae Stirling celebrate her big day the staff had planned a special celebration at Day Care. However all did not go to plan, as sadly Rae was not well enough to attend that day. Never ones to be thwarted from a celebration, the team managed to averted disater by making a visit to her at her home instead, bringing with them a delicious cake and flowers. Best wishes Rae from everyone at Day Care!
Comments