Lillyburn's Christmas Bake Off
Posted by Lillyburn Care Home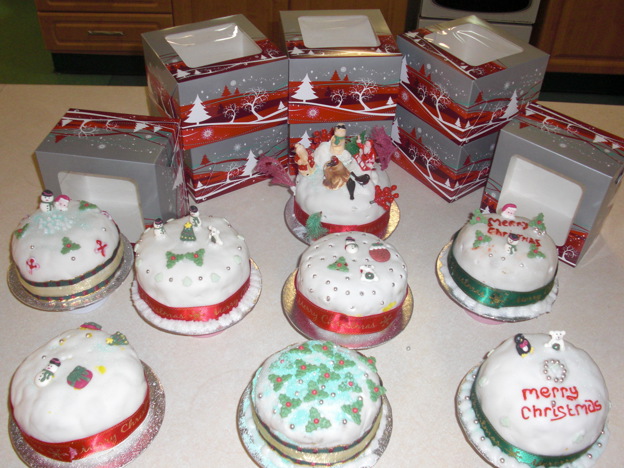 Eight residents took part in Lillyburn Care Home's cooking club Christmas Bake Off. They have been attending the club for 6 weeks lovingly preparing individual Christmas cakes. The grand judging event occurred on Wednesday, 17th December when Ann the home manager made the final decision. Ann said "it was a very difficult decision as they were all so professionally prepared and presented. Everyone has worked so hard to produce some fabulous cakes", but in the end there could be only one winner, Jessie Nisbet. Congratulations to Jessie!
The residents who took part are Winner Jessie Nisbet, Mary Morrison, Joan Kerr, Kirsty Swinton, Margart lodge Nancy Eadie, Betty McKie and Cameron Clarke.
Comments
Rosie

06 Jan 2015

These cakes look super impressive... well done all!