Eastwoodhill Care Home Joins Pacific Care
Posted by Admin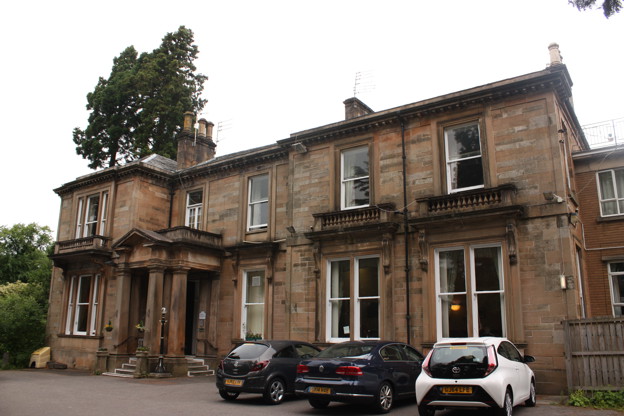 We are delighted to welcome Eastwoodhill into the Pacific Care family. As of the 1st of August 2017, Pacific Care acquired Eastwoodhill Eventide Home from the Church of Scotland Social Care Council, trading as CrossReach. The home has been providing care for over 20 years and is steeped in history within the community. The team at  Pacific Care now looks forward to providing  the residents and families of Eastwoodhill  with the highest standards of care.
Located at Fenwick Rd, Giffnock, Eastwoodhill is a traditional Victorian Mansion House with associated wings, where staff provide residential care to 36 residents. En-suite facilities are available in a number of the rooms and every room is fitted with a nurse call system providing an immediate response in an emergency. Our dedicated team provides the highest standard of 24-hour, person centred care for frail-elderly people, respecting all individual choices, privacy and dignity.
Headed by Patricia Lawrence, Eastwoodhill Care Home offers residential and respite care in a secure and homely setting, where care is delivered by staff with a genuine interest in the welfare of the older person.
Pacific Care continues to perform at the highest levels, as reflected in our Care Inspectorate Grades throughout our services. The management team would like to take this opportunity to thank all our staff for their continued commitment and dedication and welcome our new staff members to the family.
Comments